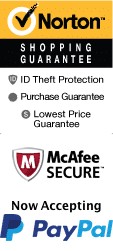 Get inside tips from a local

Free hotel pickup and drop-off included

Informative, friendly and professional guide

Instant Confirmation

Duration: 2 hours

Schedule
Are you planning a trip to Sedona, Arizona!? Whether you are trying to organize your vacation with your loved one, or with your family. Come and check out our new Sedona Soul Tour!?
This amazing adventure will begin at 8:30 am with a spiritual guide picking you and your guests directly from your hotel. Once he has picked up everyone, the tour guide will be taking everyone on a short ride to a Sedona site with 360 degree views of the Red Rock county. Here your spiritual guide will get all our guests involved into a conversation leading to meditation, and then to a discussion about your currently as well as future goals, etc. With the peaceful surroundings everyone will be able to learn how to be in control of their own personal life, as well as embrace skills, eliminating stress, finding a purpose, etc.
Included in the tour will also be a shamanic soul reconnection, which is be a type of session meant to occur healing on a multi-dimensional level, from physical, to emotional, mental, and spiritual. This entire tour will be sure to leave anyone with a intense, liberating experience. As it reaches the end you are your guest will be left with some time to reflect and the guide brings you back to your hotel.
To book this amazing soulful tour simply give us a call or book directly online. If you find yourself with any questions about the tour, or about your tours times, feel free to ask. Once you are all set don't forget to keep the confirmation, and electronic voucher to show your guide on your arrival.
Book Now!