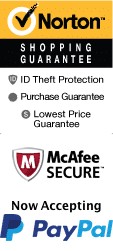 Sedona Red Rocks Jeep Adventure

Choice of several departures throughout the day

Get inside tips from a local

Get off the beaten track in a 4x4

Ideal choice for families

Multiple times offered throughout the day

Led by a local guide

Duration: 2 hours

Schedule
Sedona, Arizona is home to some of the most gorgeous mountain scenery in the country. Visitors can take a close up look at the red rocks with the Sedona Red Rocks Jeep Adventure. A not too rough off road trip, the jeep motors along the base of the red rock formations.
This small group tour with a driver/guide leaves from the uptown Sedona office and goes into the Coconino National Forest. There, visitors will be taken past the hills and rock formations that have made Sedona famous. This includes Elephant Rock, Cathedral Rock, Thunder Mountain, Doe Mesa, and Snoopy Rock. The guides for the Sedona Red Rocks Jeep Adventure are knowledgeable about the history, geology, and ecology of the mountains and the area around them. Visitors will learn about the history of Sedona from the Sinagua period to the present day, local lore such as the vortexes, and even edible plants in the area. The tours leave from the Jeep Adventure offices at 8 a.m., 9 a.m., 11 a.m., 1 p.m., and sunset. The mild trail conditions make for an easy ride for everyone. Visitors receive a free bottled water. Children on this tour must be accompanied by an adult.
Sedona was founded in 1902 in Northern Arizona. The city lies 30 miles from Flagstaff. Along with its colorful rock formations, the city is also known for Oak Creek Canyon, Slide Rock, and its New Age culture.
Experience the beauty of Sedona up close. Book a tour with the Sedona Red Rocks Jeep Adventure today. For pet owners, dogs ride on this tour for free.
Options:
Outback Trail Jeep Tour
Available Now until 1/31/2024 View Detailed Schedule
Check in time is 15 minutes prior to tour departure time selected
Book Now!