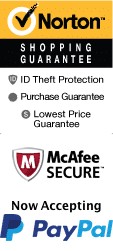 Sedona Psychic Vortex Tour
1890 W State Rte 89A E Sedona, Arizona 86336
1-800-987-9852
Chat Now
Are you ready to explore the mystical energy of Sedona's best-kept secret? Look no further than the Sedona Psychic Vortex Tour. This tour is located in beautiful Sedona, Arizona, where you'll embark on a journey like no other, discovering the power, beauty, and mystery of Sedona's Vortex sites.

As you journey through these magnificent sites, you'll feel the energy and healing power associated with these sacred places. Each stop will provide you with an opportunity to explore and connect with the energy that surrounds you. Learn about the unique characteristics of each vortex and understand how to tap into and enhance your own energy. You'll also learn about the history and culture of Sedona's native people and their spiritual connection with these breathtaking landmarks.

The Sedona Psychic Vortex Tour is a walking tour and typically lasts around two hours. You'll travel through these awe-inspiring sites by foot, so comfortable walking shoes are recommended. All fitness levels are welcome to participate in this tour. You'll be guided by an experienced and knowledgeable guide who will share information about the vortex and the surrounding areas you explore.

Throughout your tour, you'll explore some of the most famous vortex sites in Sedona, such as the Cathedral Rock, Bell Rock, and Boynton Canyon. These sites have been attracting visitors for decades, and it's easy to see why. Each one offers spectacular views and a sense of mystery that has long intrigued visitors.

The history of Sedona and its vortex sites is fascinating. The tour guide will share how these stunning landmarks have been worshipped and revered for centuries by the native people of this area. You'll learn about the ancient cultures that have lived here, adding depth and meaning to your experience. Discover the history and mystery of Sedona on this powerful and transformational journey.

In conclusion, the Sedona Psychic Vortex Tour is an incredibly unique and captivating experience that cannot be missed. It's a chance to explore the energy and mystery that surrounds Sedona's vortex sites, learn about their history, and discover your own connection to the energy they hold. By participating in this tour, you'll embark on an unforgettable journey that will leave you with a sense of awe and wonder.

Book your spot on the Sedona Psychic Vortex Tour today and unlock your inner spirituality and energy that surrounds us all.
Frequently Asked Questions for Sedona Psychic Vortex Tour:
What methods of transportation does the Sedona Psychic Vortex Tour use?

Travelers may need their own vehicle.

Approximately how long does the Sedona Psychic Vortex Tour last?

It lasts approximately 2 hours.

For what ages is the tour appropriate?

Great for all ages.

Is photography / video recording allowed on the Sedona Psychic Vortex Tour?

Yes.
Book Now!