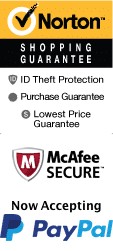 Sedona Psychic Vortex Tour
Get ready to explore the spiritual side of Sedona, Arizona on the Sedona Psychic Vortex Tour. This unique tour will take you to some of the most powerful energy vortexes in Sedona, where you'll learn about their history, legends, and significance. Your journey will be led by a knowledgeable guide who will share their insights and help you tap into the energy fields of the vortexes.

As you travel to each vortex location, you'll be awe-struck by Sedona's stunning landscapes and rock formations. The tour includes visits to Cathedral Rock and Bell Rock, two of Sedona's most popular vortex sites. At each site, you'll have the opportunity to meditate, connect with your inner self, and possibly even experience spiritual manifestations.

The tour will last approximately 2.5 hours and will require a moderate amount of walking, so comfortable shoes are recommended. You'll also want to bring sunscreen, water, and a camera to capture the breathtaking views.

Sedona's vortexes have a rich history and are believed to hold powerful and positive energy that can help you connect to your spiritual self. The guide will explain the different types of vortexes and their unique properties, such as magnetic, electrical, or balanced energy fields.

Join this tour to experience the magic of Sedona's vortexes for yourself. The tour provides an educational and mystical experience that will ignite your spiritual senses and leave you feeling renewed and fulfilled.

In summary, the Sedona Psychic Vortex Tour is a guided tour exploring the energy fields of Sedona's most popular vortex sites. Be ready to experience Sedona's stunning landscapes and learn about the vortexes' significance, while connecting with your inner self. This tour is an educational and spiritual adventure that you don't want to miss. Book your tour today and experience the magic!
Book Now!