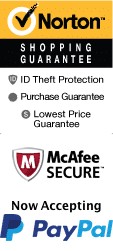 Sedona Psychic Vortex Tour
1420 W State Rte 89A Sedona, Arizona 86336
1-800-987-9852
Chat Now
Embark on a journey through the unique and mystical landscapes of Sedona, Arizona, with the Sedona Psychic Vortex Tour. In this tour, you will tap into the mysterious energy vortexes that Sedona is known for and connect with your spiritual self. From beginning to end, this tour will offer you an unforgettable and spiritual experience that you won't soon forget.

During this two-hour tour, you will visit some of the most renowned vortexes in Sedona. At each stop, your experienced guide will lead you through simple meditative exercises where you will learn to harness the energy of the vortex and deepen your understanding of your spiritual energy. You will also learn about the rich history and legends that surround each vortex location and discover how they came to be known as spiritual hotspots.

Expect to spend around two hours participating in this tour. The Sedona Psychic Vortex Tour is a walking tour that will require you to wear comfortable clothing and shoes. Be prepared to walk approximately a mile and a half in total, with stops at each vortex point. Bring plenty of water to keep yourself hydrated throughout the journey.

What sets the Sedona Psychic Vortex Tour apart is that every tour is uniquely crafted to the participants' needs and desires. Whether you're a novice or an experienced spiritual enthusiast, this tour will offer you an opportunity to connect with the Sedona energy in a profound way. You will also be able to have any questions answered about what the vortexes are and how they work, providing a truly immersive experience.

Sedona is an area known as a spiritual mecca, and the Sedona Psychic Vortex Tour is one of the best ways to discover why. With a mix of stunning natural beauty, unique history, and a spiritual presence that will leave you in awe, this tour is perfect for anyone looking to connect to Sedona's mystical landscape.

In conclusion, the Sedona Psychic Vortex Tour offers an exquisite and spiritual experience like no other. From exploring the area's incredible history to experiencing the mysterious energy vortexes, this tour is a perfect opportunity to recharge your spiritual batteries and escape into Sedona's mystical world. So, if you're looking for a unique and enlightening experience, be sure to book your spot on the Sedona Psychic Vortex Tour today!
Options:
Sedona Psychic Vortex Tour: Departure Time
Available 10/1/2023 until 3/31/2024 View Detailed Schedule
You will go to 2 powerful vortexes and be guided thru a meditation on 3rd eye opening to meet your Spirit Guides and connect and balance chakras to the vortex keeping you always connected with Sedona
Frequently Asked Questions for Sedona Psychic Vortex Tour:
Approximately how long does the Sedona Psychic Vortex Tour last?

It lasts approximately 2 hours.

For what ages is the tour appropriate?

Great for all ages.

Is photography / video recording allowed on the Sedona Psychic Vortex Tour?

Yes.

Is the Sedona Psychic Vortex Tour handicap accessible?

Wheel chair can be accommodated with advanced notice. Any handicap requires advanced notice.
Book Now!