Sedona, AZ National Park / Landmark Tours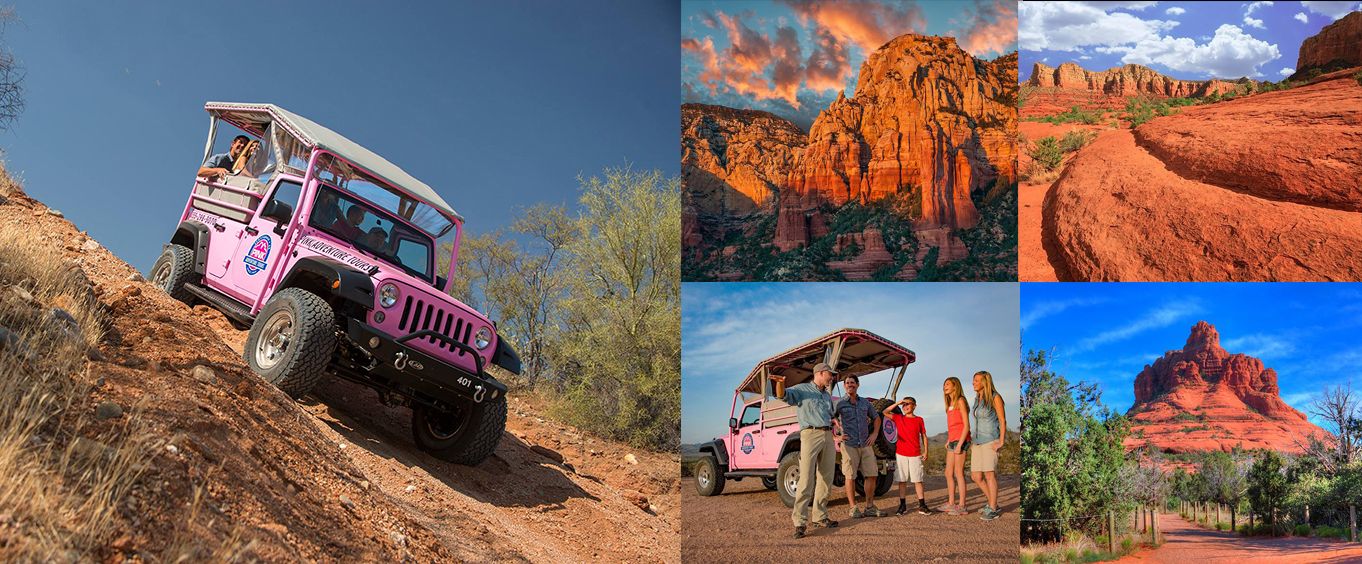 Sedona National Park / Landmark Tours
The Grand Canyon Full Day Experience in Sedona, Arizona is a complete day of fun and sightseeing. The guests will get up early in the morning and meet their tour guide at Pink Jeep Tour Plaza. The guide will then take the guests to the Grand Canyon in a luxurious pink jeep. Sights to see on the way are almost as beautiful as the Grand Canyon, places like, Flagstaff Cliffs, Oak Creek Canyon, and Ponderosa Pines. The tour is great for all ages, and everyone should see one of the seven wonders of the world in the Grand Canyon. The tour guide will answer all questions and provide knowledgeable answers while providing great incite with interesting information about the Grand Canyon and the surrounding areas. The tour takes 10 hours out of the day, and upon embarking on the tour guests are given boxed lunches to eat while sightseeing the Grand Canyon.
Available 385 days between Dec 11 & Dec 31
You are going to have a wonderful and exciting journey as you enjoy amazing tours in Sedona Arizona and get to go through the red rock range which is going to be fun and exciting for you. It is a perfect opportunity for you to explore a different place featuring a wide-ranging variety of geographies. This story is about two hours and allows you to really experience beautiful geography and experience something different to what you are used to as you can go around and enjoy yourself in what is a beautiful place with many great things to see and do and many people who will be friendly and nice to you. This is the opportunity of a lifetime to explore this area.
Available 387 days between Dec 11 & Dec 31