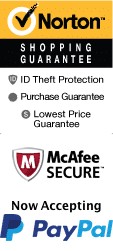 Sedona Medicine Wheel Journeys

Excellent value for money

Multiple times offered throughout the day

Step back in time on a history tour

All necessary equipment included

Informative, friendly and professional guide

Perfect introduction for first-time visitors

Duration: Flexible

Schedule
The Sedona Medicine Wheel Journeys are an innovative new spiritual practice that provides participants with an immersive journey into a deep state of awareness and remembrance. These journeys offer a transformative experience to help participants heal, balance and unblock.
Each journey allows participants to take part in guided meditations and experiences in nature developed to allow for optimal experiences. The entire experience can be completed on foot or with a bicycle. During the walk, participants are instructed in easy-to-follow rituals, meditations, and breathwork guides.
The tours all begin at the Center for Creative Wellness in Sedona, Arizona. Participants then follow a locally created map through the desert to the location of the medicine wheel. Along the journey, guides will teach participants about the four directions and the elements of air, water, fire, and earth. After spending time at the medicine wheel and participating in guided meditations, participants complete their journey by walking back through the desert to their vehicle.
The Sedona Medicine Wheel Journeys offer three different bicycle tours. The first is a short, 3.5-mile flat ride up to the medicine wheel, followed by a guided meditation and ritual by the wheel. This ride is appropriate for beginners, children, and those with mobility impairments (wheelchairs are available).
The second bike tour allows participants to take an extended tour up to 20 miles from the Center for Creative Wellness in Sedona, Arizona. This tour is for those who want to ride longer; however, it does not include a guided meditation or ritual. Participants may also choose to bring their wheelchairs.
The third bike tour is designed for a 2-3 day experience with an average of 13 miles of riding daily. The final part of the journey includes a guided meditation and ritual by the wheel and is appropriate for beginner riders in good physical condition.
When you are finished walking the wheel, you will be returned to the Center for Creative Wellness, where a delicious lunch is provided. At some locations on tour, a souvenir may be provided.
The Sedona Medicine Wheel Journeys have an astonishing rate of positive reviews and testimonials from those who have completed these journeys.
Because of their success, these tours are quickly becoming more popular, and tickets are selling fast.
Options:
Sedona Medicine Wheel Journeys: Spirit Journey& Mw 4 Hr
Available 3/24/2023 until 1/31/2024 View Detailed Schedule
This is a combination of Medicine Wheel Ceremony, teachings, and spiritual journey to other Medicine Wheels or Vortexes. Great combination. 2-3 vortexes
Book Now!