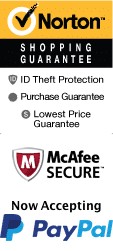 The Sedona Hi-Points tour in the state of Arizona is going to be the adventure of a lifetime. The tour is about 2-hours long and gives me the opportunity to see what the City of Sedona is all about and I'm so excited about what it has to offer.
Sedona is the land of the stark it's a beautiful and majestic city. It's full of life and nature and the landscape is absolutely eye-catching. The tour will start by driving pass the most beautiful locations the city has to offer us and learn more about the city's history.
There will be an 85-minute tour of the Bell Rock beginning at the first sign of dark. As I stare out the windows of the tour van I'll get to see every passing beautiful thing there is to see the landscape is going to leave me in complete amazement.
This tour ride is going to allow me to experience everything there is to know about the city of Sedona and every magnificent landmark they have to offer. I'm not going to miss anything that Sedona Arizona has to offer me and we'll also get to see families of deer passing by.
I won't pass up this educational and magical learning adventure this tour is going to be unlike any other tour that I have ever been on and I can't wait to come back from this tour with stories of just how magical this place is and convince everyone that I know to take this tour.
Book Now!