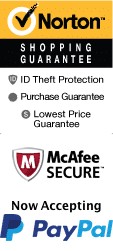 Polaris Rzr 4 Seater Half-Day Rental
Get ready for a thrilling adventure in the stunning red rock country of Sedona, Arizona with the Polaris RZR 4-Seater Half-Day Guided Tour. This activity is perfect for both adrenaline junkies and nature lovers alike. You'll enjoy a smooth ride in a high-performance Polaris RZR 4-seater as you explore Sedona's famous red rocks, canyons, and flowing creeks.

The half-day tour lasts for approximately 2.5 hours and takes you through Sedona's most awe-inspiring landscapes. You'll be accompanied by a knowledgeable guide who will lead you on the journey. The guide will provide insight, give historical and cultural context, and point out notable features you might otherwise miss.

As you traverse over rocky terrain, through streams, and over hills, you'll see stunning panoramic views of Sedona's red rock formations. You'll also encounter local wildlife, such as birds, rabbits, and lizards, who call this place home.

This exhilarating ride is perfect for anyone looking for an outdoor adventure. You'll get to experience the thrill of off-road driving while taking in Sedona's natural beauty. The Polaris RZR is agile and easy to handle, making it suitable for both seasoned drivers and beginners.

The Polaris RZR 4-Seater Half-Day Guided Tour is a must-try activity for anyone visiting Sedona. It's a unique opportunity to explore the region from a different perspective and create lasting memories. So, come prepared, and get ready to embark on an unforgettable adventure that you'll always remember. Don't forget to bring your camera to capture the breathtaking scenery.

In conclusion, if you're looking for a thrilling outdoor adventure in Sedona, look no further than the Polaris RZR 4-Seater Half-Day Guided Tour. With its knowledgeable guides, stunning vistas, and high-performance vehicles, it's the perfect excursion for nature lovers and thrill-seekers alike. Book your spot now and experience the beauty of Sedona like never before.
Options:
Half-Day Rental
Available 4/1/2023 until 1/31/2024 View Detailed Schedule
Duration: 4 hours: Check In time is 30 minutes PRIOR to rental timePolaris RZR 4 seater: Can accommodate up to four people.
Book Now!