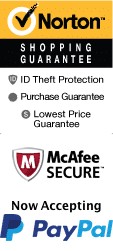 Polaris RZR 4 Seater Half-Day Rental
145 AZ-89A Sedona, Arizona 86336
1-800-987-9852
Chat Now
The Red Rock Canyon and Sedona Half-day UTV Tour is an exhilarating way to explore the beauty of Sedona, AZ. This 4-seater Polaris RZR will take you on an unforgettable adventure through the rocky terrain and stunning landscapes of Sedona. This activity is perfect for thrill-seekers and nature enthusiasts alike.
Upon arrival, you will be greeted by your guide who will give you a safety briefing and go over the features of your UTV. The tour begins as you drive through the scenic Oak Creek Canyon and then climb the rugged terrain to the top of the Mogollon Rim. Here, you can marvel at the panoramic views of the surrounding valleys and the red rock formations that make Sedona famous.
The UTV tour takes about 3 hours, covering around 30 miles, and includes a combination of dirt roads, rocky terrain, and steep hills. Along the way, you will stop at several points of interest where your guide will share their knowledge about the area, including the history, geology, and culture of Sedona.
One of the highlights of the tour is the opportunity to explore an ancient Sinaguan Indian ruin, which dates back to 1200 AD. The guide will explain the significance of this site, which is a testament to the rich history and heritage of this region.
The tour is suitable for families and small groups, accommodating up to four people per vehicle. The UTVs are easy to operate, with automatic transmissions and power steering, making it a fun and accessible activity for anyone over 16 years old.
In conclusion, the Red Rock Canyon and Sedona Half-day UTV Tour is an exciting and memorable way to experience the natural beauty and rugged terrain of Sedona. With knowledgeable guides and top-of-the-line equipment, you can rest assured that your adventure will be safe, fun, and unforgettable. Book your tour today for an experience you will never forget!
Options:
Half-Day Rental
Available Now until 3/31/2024 View Detailed Schedule
Duration: 4 hours: Check In time is 30 minutes PRIOR to rental time
Polaris RZR 4 seater: Can accommodate up to four people.
Frequently Asked Questions for Polaris RZR 4 Seater Half-Day Rental:
What methods of transportation does the Polaris RZR 4 Seater Half-Day Rental use?

Polaris RZR 4 Seater
Book Now!