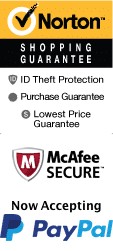 If you're looking for a unique and unforgettable experience, the Personal Sedona UFO Tour in Sedona, AZ is the perfect activity for you. With the help of your expert guide, you'll explore the breathtaking night sky and discover fascinating UFO sightings and encounters that have taken place in Sedona.

During this three-hour tour, you'll visit several UFO hotspots around Sedona, including deserted areas that are known to have high extraterrestrial activities. You'll also have access to state-of-the-art night vision goggles and the latest equipment to ensure that you don't miss anything.

Your guide will keep you informed during the entire tour, sharing stories and insights about both historical and recent UFO sightings in the area. If you're lucky, you might even witness a sighting of your own!

Sedona is known for its mystical properties, and this tour will not disappoint. You'll be amazed by the beauty of the stars and the unique sightings that occur in the Sedona night sky. This activity is perfect for thrill-seekers, supernatural enthusiasts, and anyone looking for an adventure.

The Personal Sedona UFO Tour is a one-of-a-kind experience that you won't want to miss. Your guide will ensure an unforgettable evening full of excitement, adventure, and the possibility of seeing a UFO.

In summary, the Personal Sedona UFO Tour will take you on a three-hour journey through Sedona's most prominent UFO hotspots. You'll see stunning night skies, discover fascinating stories of past UFO sightings, and may even witness a sighting yourself. Don't miss this opportunity to experience a mystical and thrilling side of Sedona.
Book Now!