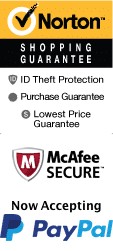 Personal Sedona UFO Tour
Sedona Area Hotels Sedona, Arizona 86336
1-800-987-9852
Chat Now
Embark on a journey of extraterrestrial discovery with the Personal Sedona UFO Tour, a guided experience in the breathtaking city of Sedona, Arizona. This tour is a unique and thrilling way to explore the night sky and learn about the UFO sightings in Sedona. The tour is conducted by experienced local guides who provide insight into the history and culture of this extraordinary destination.
The UFO tour is a two-hour evening experience that starts from the main street of Sedona. The tour begins with a brief introduction regarding Sedona's popular and bizarre sightings of unidentified flying objects. After the introduction, the guide leads visitors to various locations known for their UFO sightings, where they'll have the opportunity to see and capture these spectacular sightings with top-of-the-line night vision equipment. Visitors also get a chance to learn about the lore surrounding these sightings, including stories of extraterrestrial visitors and UFO crashes in the area.
During the tour, visitors will enjoy spectacular panoramic views of Sedona's night sky, including the Milky Way, constellations, and the North Star. Sedona is known for having a beautiful dark sky, away from the light pollution of big cities, making it the perfect setting for stargazing and UFO sightings. Visitors will also get to explore Sedona's fascinating geography, including the stunning red rock formations surrounding the city.
Sedona's Personal UFO Tour is a one-of-a-kind experience that allows visitors to witness and explore the mysterious world beyond our skies. Visitors who join the tour are sure to leave with a newfound appreciation and respect for this strange and mysterious world. The tour can be enjoyed by people of all ages and is the perfect way to conclude a day in Sedona.
Experience the magic and intrigue of Sedona's UFO sightings on the Personal Sedona UFO Tour – a fascinating adventure that is sure to leave visitors spellbound. Don't miss your chance to discover the otherworldly sightings that have made Sedona one of the most popular UFO destinations in America.
Frequently Asked Questions for Personal Sedona UFO Tour:
What methods of transportation does the Personal Sedona UFO Tour use?

Air-conditioned vehicle.

Approximately how long does the Personal Sedona UFO Tour last?

It lasts approximately 1.5 hours.

For what ages is the tour appropriate?

Great for all ages.

Is photography / video recording allowed on the Personal Sedona UFO Tour?

Yes.

Is the Personal Sedona UFO Tour handicap accessible?

No, it is not wheelchair accessible.
Book Now!