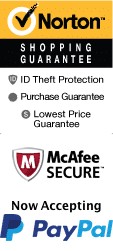 Old Bear Wallow Tour from Sedona
Take an amazing and adventurous tour through Arizona's famous red rocks with Old Bear Wallow Tour from Sedona.
You'll climb aboard a jeep and be taken through the amazing terrain of the area. You'll be treated to panoramic views that are picture perfect. You'll travel the rough stagecoach route that once was the only road running between Sedona and Flagstaff until a new roadway was built in 1914. You'll be high enough to take in some of the area's most famous scenic views like Snoopy Rock, Damnfino Canyon and the Teapot formation. You'll traverse the Mogollon Rim where you'll see breathtaking views of Oak Creek Canyon. As your tour begins to wind down and head back to the departure location, you'll be wowed by views of famous Carousel Rock and the beautiful valley that is below.
This tour requires reservations. The tour runs for roughly two hours. This is a 4x4 excursion, expect some rough terrain and bumps. Due to weather, some areas of this trail may be closed during the winter season. Guests should bring a camera as you will be treated to incredible views. This tour does not provide food or drinks, but you may bring your own drinks for the tour.
Don't miss out on an incredible opportunity to travers this incredible terrain in search of some incredible views of the red rocks and the many natural wonders they have created with Old Bear Wallow Tour from Sedona.

A trip to Arizona is not complete without a jeep tour through the spectacular red rocks that Sedona is famous for. Enjoy a ride along an old stagecoach route for panoramic vistas and picture-perfect views.
Follow this rough and rugged early stagecoach route, which was the only road between Sedona and Flagstaff until 1914! As you rise in elevation you will see some wondrous sites such as Snoopy Rock, Teapot formation and Damnfino Canyon. You will wind your way towards the top of the Mogollon Rim as your breath is taken away by the view of Oak Creek Canyon. On the way back to town you will be wowed by Carousel Rock and the picturesque view of the Valley below.
On the longer, 2 hour tour, a 4x4 excursion along the scenic volcanic rim trail is included.
Please Note: upper portions of this trail may be closed in winter.
Book Now!