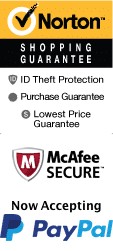 Mogollon Rim Jeep Tour from Sedona

Small-group tour

Get off the beaten track in a 4x4

Informative, friendly and professional guide

Duration: 3 hours

Schedule
Experience a fun-filled and thrilling day of jeep tours in the beautiful and rugged Mogollon Rim of Northern Arizona! Located just a short drive from Sedona, you can join the experts at Sedona Adventure Tours on a Mogollon Rim Jeep Tour. On this journey, you'll get to explore some of the region's most gorgeous landscapes, including lush forests and breathtaking desert views.
Beginning with a warm welcome by the expert guides, you'll hop in one of the open-air jeeps and begin your adventure. As you make your way to the brilliant red-rock formations and towering canyon walls, you'll learn about the area's geological and cultural history from your friendly guide. Be sure to keep an eye out for the abundant wildlife that call this area home, including elk, bighorn sheep, and more.
This adventure doesn't stop in the heart of the Mogollon Rim. You'll be taken to a secluded meadow for a delicious lunch. Enjoy a picnic overlooking the amazing views that this rugged wilderness offers. After lunch, you'll have time to explore the area and discover some of the hidden secrets that lie within. Lastly, you will make one final stop at the top of the rim for a stunning 180-degree view of the desert and mountain horizon.
Spend the day visiting one of the most incredibly stunning places in the Southwest on the Mogollon Rim Jeep Tour from Sedona. Along your journey, you'll catch glimpses of the incredible diversity of landscapes that make this part of Northern Arizona so famous. With a fun and knowledgeable guide, you will explore the beautiful and lush outdoors for an unforgettable experience.
Options:
Rim Run Supreme Jeep Tour
Available 3/30/2023 until 1/31/2024 View Detailed Schedule
Check in time is 15 minutes prior to tour departure time selected
Book Now!