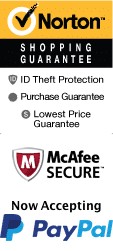 Mining Days Shuttle Tour in Jerome Arizona
You will experience an old mining town. You will see how life was like for minors as well as how the city of Jerome came to be. There will be a lot of excitement an adventure and it will be an experience of a lifetime for you. If you like history and mining then this will be the tour for you. You will get the opportunity to see some of the largest and oldest mines in the area. It is also an adventure that you can take your family on as well. If you're looking for a day out of learning then you will enjoy this experience. You will get to see a collection of mining tools, machines and other historical artifacts that make this one of the most special experiences you can have. It is also an exciting time as you will get to see a Museum that's steeped in a rich history.
You were right in comfort in a van as you and your other guests explore one of the best places to visit. You will go down into the mine and from there you will truly see a unique picture of how things used to be in the country. This is an adventure of a lifetime and you won't want to miss it. You will also travel be under the city to the gold king mine. There will be a collection of items there that will thrill you.
The right to and from the mine will be in a comfortable than see don't even have to worry about anything like that. It will be a tremendous experience from start to finish that will leave you with a smile on your face and you will never forget.
Options:
Private Haunted History Tour
Available Now until 1/31/2024 View Detailed Schedule
Shuttle pickup in town.: Parking is available off Perkinsville Rd. Please call to make arrangements.Historic and Scenic Locations: Have your cameras ready as you make your way to scenic locations.Guided Shuttle Tour: A 2 hour shuttle tour in a luxury passenger van. Ride comfortably in climate controlled atmosphere with a local.Duration: 1 hour 30 minutesFree WaterMultiple scenic stops: Views will be abundant have a camera ready.Luxury Shuttle Van: 15 passenger van.Arrive Early: Arrive 15 minutes before tour time
Book Now!