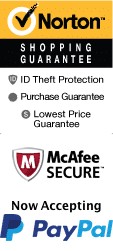 Meditate in the Energy of Sedona on the Red Rocks
From a distance, Arizona's Sedona resembles a dark and fiery Martian landscape. The sense of remoteness is reinforced by the jagged red sandstone walls that can be seen for miles in all directions. Yet, despite this impression, it is easy to access the spiritual power of Sedona.
There are many ways to enjoy and experience it at Red Rocks Ranch. In this magical place, you will find the natural beauty of Sedona matched with modern conveniences and luxurious amenities. There are many ways to travel in Sedona, some more traditional and others more adventurous. With an adventurous spirit and a willingness to try new things, it is possible to become a part of the history of this wonderful place. One way to experience the heart of Sedona is through meditation at Red Rocks Ranch.
1. History
The Sedona area, including Red Rocks Ranch, has been occupied for thousands of years. There is evidence that ancient American Indians lived in the area about 1,500 years ago and that the Anasazi also lived and worked here. Their dwellings are still visible, and you can visit them to get a sense of who they were and what they lived like. Interestingly, these people used the stone formations around Sedona as their spiritual shrines.
2. Services
There are several ways to experience the spiritual energy at Red Rocks Ranch, one of which is through meditation. With a certified meditation teacher, you can learn to share states of higher consciousness. This knowledge has been gained over thousands of years and passed down through generations of teachers and students.
To learn more about the spiritual energy at Red Rocks Ranch or to book a meditation class, you can contact us at Red Rocks Ranch. However, your attitude and mindset are key to experiencing the spiritual power at Red Rocks Ranch. Your spirit yearns to know that there is something larger than yourself and wants to be a part of it. So, open your mind and let yourself become one with the power of Sedona.
Book Now!