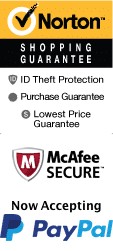 Little Rattler Jeep Tour from Sedona

Get off the beaten track in a 4x4

Informative, friendly and professional guide

Hotel pickup included

Excellent value for money

Family friendly

Duration: 2 hours

Schedule
The little rattler Jeep tour from Sedona is very helpful for you because it brings you to a place that you could not see any other way. You are driving straight intot he canyons and deserts outside Sedona, and you will feel like you can make memories while the tour guide drives the Jeep.
The Jeep was meant to go off-road, and it will take you to a lot of great places so that you can have the best experience. You will see much more of the Sedona area, and you will go into the Little Rattler area where you might stop and get some good pictures. It is very easy for you to have a good time because you can stop where you want, and you will get the tour guide's advice about pictures.
You must use the Jeep tour as a way to get in and out of the desert as fast as possible. You could have the tour set up just for you, or you could get the whole family to fit into the Jeep. You are driven into the wilderness where you get to see what Arizona is like, and you are taught its history at the same time.
Get your ticket sonline for this tour and remember that this tour is one of the best ways for you to have fun with the family. You will spend less money, but you all have a good time.
The Jeep tour is designed to be as much fun as possible, and they want you to see Arizona in a much more exciting way.
Options:
Private Lil Rattler Jeep Tour
Available 3/30/2023 until 1/30/2024 View Detailed Schedule
PRIVATE Lil Rattler Jeep Tour
Book Now!