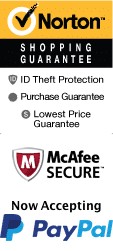 J-Rome Mine is an activity that combines a scavenger hunt with math. You start the activity by printing out an image of a map, which you then use to find the locations of items on your map. This is a great way to make math fun for students and gets them thinking about spatial relationships and strategy as they draw their own maps.
1. Activity Preparation
J-Rome Mine can be set up in many ways. The activity below is for a large group. To make it a small group activity, use one sheet of paper and print out only the location of the items on the front of the map. To make it a school or classroom activity, you may want to print only one sheet or place all items on one sheet.
2. Walkthrough
J-Rome Mine is a scavenger hunt that uses math. The students will work in groups of three to five people. Each group will need to have a map and an image of the map, as well as a compass. The first step is for the teacher to distribute these materials to each student.
The second step is for the students to study their maps and then draw their own maps based on the one they received from the teacher.
3. History and Highlights
J-Rome Mine has not been around for long, but it has become very popular. It was created by a high school student named Josh Greenbaum in 2010. It is one of many math games that have been developed to make math more fun. J-Rome Mine can be played by students of all grade levels and works well with individual students as well as large groups.
Book Now!