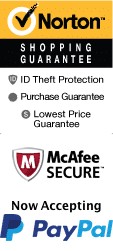 J-Rome Mine
551 S Main St Sedona, Arizona 86326
1-800-987-9852
Chat Now
If you are looking for a fun and unique way to explore the red rock wonders of Sedona, look no further than the Jeep Tour and Wine Tasting experience! Take in the stunning natural beauty of Sedona's famous rock formations on an exhilarating off-road Jeep tour, led by an experienced guide who will take you through the rugged terrain of the region. After you have worked up a thirst, the tour will take you to a local winery where you can enjoy a relaxing wine tasting and take in the beautiful scenery.

The two-hour Jeep tour will take you through some of Sedona's most iconic landscapes. You will travel through the rugged canyons and twisting trails that make this region so famous. The professional guides will share their extensive knowledge of the area's history, geology, and ecology, making this an educational experience as well as a scenic adventure. Be sure to bring your camera, as you will have opportunities for some great picture taking along the way.

After you finish your Jeep tour, you will visit a local winery where you can enjoy a wine tasting experience that truly reflects the character of Sedona. Some of the wines you will try have been produced right in the area, making for a truly authentic and unforgettable experience. You will have the opportunity to relax in beautiful surroundings, take in the stunning views, and connect with your fellow travelers.

One of the highlights of this tour is the opportunity to explore Sedona's wilderness in an environmentally sustainable way. The Jeeps used for these tours are specially designed to have minimal impact on the local environment, making this a great choice for visitors who want to experience the beauty of the natural world while also minimizing their carbon footprint.

The Jeep Tour and Wine Tasting experience offers a unique way to explore Sedona and get a taste of its vibrant local culture. Whether you are a first-time visitor or a seasoned traveler, this tour is sure to be a highlight of your time in this beautiful part of the world. So why wait? Book your tour today and get ready to explore Sedona in style!
Frequently Asked Questions for J-Rome Mine:
Approximately how long could a customer plan to spend at J-Rome Mine?

It lasts approximately 1 hour.
Book Now!