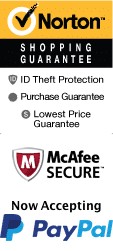 Honda Talon 2 Seater Half-Day Rental
Discover the world with a Honda Talon from Half-Day Rentals. Whether you're looking for an all-around great team-building event, a boys or girls' day out, or want to enjoy some time off with your loved one, Half-Day Rentals has the perfect car hire. With 4x4 cars, executive vehicles, convertibles, and more available, we've got the vehicle to match whatever you're looking for.
Half-Day Rentals has you covered with a range of different packages available such as Gift Vouchers and Delivery options.
Whether it's a Christmas present for your better half or a birthday gift for your favorite guy, you can order a hand-wrapped gift box for every occasion. If giving a gift with its own chauffeur sounds like something that would fit your personality perfectly, consider our delivery options. We can deliver your gift to you, or you can let us know the location yourself.
For Christmas parties, corporate events, and more, our staff can also be on hand to wait for the vehicle while it is being put through its paces by friends and colleagues. For example, we will provide our customers with a professional driver/guide and set up any necessary catering as required. If you have a particular destination in mind for your trip or any time restrictions that need to be met, please call us for advice. Whatever your requirements, we are here to help.
So why rent a car and not just buy one? If you start and end the day in your driveway or underground car park, you won't have to worry about where to store it while it's not in use.
A different way of doing things is also very enjoyable. If you're a busy person who works long hours, renting a car can free up some time you can spend with those who matter.
Book Now!