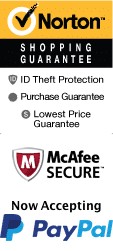 Honda Talon 2 Seater Half-Day Rental
145 AZ-89A Sedona, Arizona 86336
1-800-987-9852
Chat Now
Rev your engine and get ready to hit the dirt! The Honda Talon 2-Seater Half-Day Rental is the perfect way to explore the incredible scenery around Sedona, Arizona. Located just a short drive from downtown Sedona, the rental facility is surrounded by awe-inspiring red rock formations, vibrant vegetation, and breathtaking views.

As you prepare for your adventure, staff members will provide you with detailed safety instructions, so you can feel confident as you explore the rugged terrain of Sedona. Then, with the guidance of staff, you'll choose from three short trails before beginning your off-road adventure.

Once you're on the trail, you'll have half a day to explore as much of the surrounding Sedona landscape as possible. The Honda Talon 2-Seater is the perfect off-road vehicle for exploring terrain that would otherwise be difficult to navigate. With a powerful engine, and an efficient design, the Honda Talon 2-Seater can tackle steep inclines, rocky terrain, and deep crevasses with ease.

While you're on the trail, keep an eye out for some of the local wildlife. Sedona is home to a wide variety of desert creatures, including rattlesnakes, coyotes, and bobcats. You may also catch a glimpse of the many unique plants that grow in this part of the country, such as desert cactus and towering saguaro.

When your adventure comes to a close, you'll return the Honda Talon 2-Seater rental, and head back to downtown Sedona. Your half-day rental allows you to see the best the Sedona landscape has to offer.

Sedona is a destination that offers natural beauty and outdoor adventure in spades. After your Honda Talon 2-Seater Half-Day Rental, you'll feel invigorated and inspired to explore more of this incredible region. With its stunning red rocks, high-desert landscape, and endless opportunities for outdoor recreation, Sedona is a must-visit destination for adventure seekers.
Frequently Asked Questions for Honda Talon 2 Seater Half-Day Rental:
What methods of transportation does the Honda Talon 2 Seater Half-Day Rental use?

Honda Talon 2 Seater.

Approximately how long does the Honda Talon 2 Seater Half-Day Rental last?

It lasts approximately 4 hours.
Book Now!