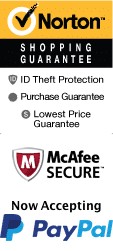 Historic Shuttle Tour in Jerome, Arizona

Choice of several departures throughout the day

Led by a local guide

Great overview and orientation of the city

Duration: 90 minutes

Schedule
Jerome, Arizona is one of the largest ghost towns in the United States and this Historic Shuttle Tour of the town will be unforgettable. This 90-minute tour led by a local guide will explore the back roads of the town and the surrounding area locals have nicknamed "the ghost center of the West." In the past fifty years, the town has been the site for an amazing number of ghost sightings, haunted events and mysterious moments that have no logical explanation.
A hundred years ago, Jerome was the copper mining center of North America and while most of those mines are no longer operating, you'll visit sites of the Phelps Dodge Mine, United Verde Copper Company, Audrey Headframe and Shaft and The Little Daisy Mine. And as you do, you'll hear the stories of the ghost that are said to still inhabit these mines.
You'll also visit the abandoned house, schools, hundred-year-old churches and other discarded remains of a town that once had a population numbering into the thousands. During the visit, you'll learn about the challenges facing the town's residents and the reasons why some of the spirits have apparently decided to stick around.
Whether you're a fan of the Old West or are interested in spirits and ghosts, this climate-controlled shuttle van tour will leave you filled with enough trivia and stories to fill ten history books.
Options:
Private Jerome Ghost Adventure
Available Now until 1/31/2024 View Detailed Schedule
Shuttle pick up in town.: Parking is available off Perkinsville Rd. Please call to make arrangements.Historic and Scenic Locations: Have your cameras ready as you make your way to scenic locations.Guide Shuttle Tour: A 1.5 hour shuttle tour in a luxury passenger van. Ride comfortably in climate controlled atmosphere with a local.Duration: 1 hour 30 minutesFree Water and Snacks: 1 Free bottle of water and 1 snackDowntown Jerome, Az: Views will be abundant have a camera ready.Luxury Shuttle Van: 15 passenger van.Arrive Early: Arrive 15 minutes before tour time
Book Now!