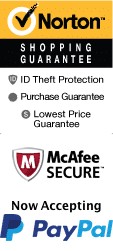 Guided Meditation with Spiritual Light Activation
This is a guided meditation of the type that many people find helpful. You can do this meditation or use it for a group. It is also appropriate for those with mental illness or difficulty managing thoughts and emotions.
Meditate with Spiritual Light Activation to calm and relax, increase inner peace and positivity, experience more happiness in daily life and work towards physical healing. The practice of spiritual light activation has been known to reduce and eliminate pain, provide inner peace, increase spiritual connection and help to feel more healthy and happy generally.
Spiritual light activation uses light, color and intention to clear negative emotions, thoughts and physical problems. It is a form of energy healing. People report feeling a shift towards a healthier state in their bodies.
Spiritual Light Activation is often used in conjunction with other forms of energy healing that are most often used to achieve specific results. Meditation often leads to physical healing. It is not a treatment, but it can help achieve the health goals that you have set for yourself. As light and color move through your body, the result is often a sense of peace, calm and well-being.
The meditation is very simple and is free to you. You can do it anywhere, anytime, in just 30 minutes! A sound file will guide you with a simple meditation of light and color. The meditation is driven by your intention to achieve a relaxed state free from negative emotions, poor health and low self-esteem.
The process also includes music, a relaxing picture and visualization. The process of activating the spiritual light that you are aware of is well-known and practiced by many people. It helps to achieve a deeper peace, focus and strength of mind.
Book Now!