Grand Canyon, Wupatki & Sunset Crater Volcano National Monuments with Lunch at Navajo Reservation
Description
Grand Canyon, Wupatki & Sunset Crater Volcano National Monuments with Lunch at Navajo Reservation Photos (12)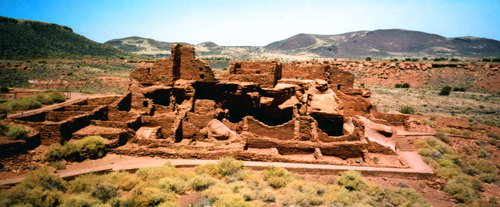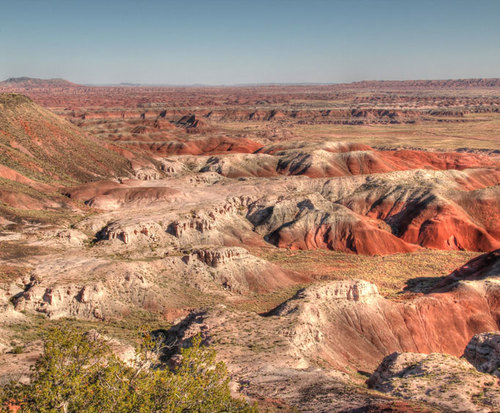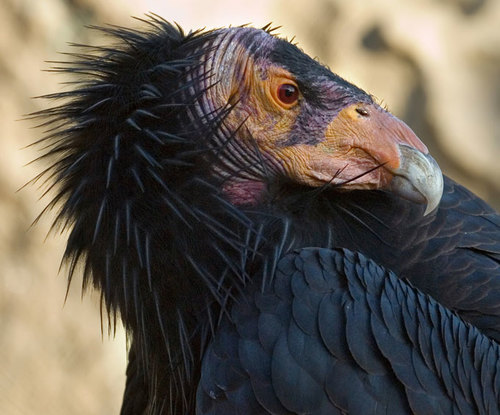 Take an unforgettable, scenic day tour of the Grand Canyon and experience the beauty and sheer wonder of famous landmarks and locations like the Painted Desert, Navajo Reservation, Sunset Crater National Monument, and so many more! Begin your full day adventure with a drive through one of America's top 10 most scenic vistas, Oak Creek Canyon, and make your way to Sunset Crater National Monument, where you will be able to stroll around one of the Colorado Plateau's youngest volcanoes. This location is home to lava fields and dormant volcanoes that you can learn about from your experienced and professional guide, who will also be giving you insightful information and historical tidbits about the area and the local flora and fauna. You will be in awe when you learn that these pristine fields that look as if they were created days ago are nearly a million years old!
After you have explored and taken pictures of the lava fields surrounding the Sunset Crater National Monument, you will make your way to the Wupatki National Monument to visit a well preserved ruin of the Sinagua Indian trading village. This village still held residents when the Sunset Crater eruption took place nearly a million years ago. While you visit each of these ruins and Indian villages, you will learn about the mysterious Sinagua and Anasazi Indians from your tour guide! Explore the Navajo Reservation and a portion of the magnificent Painted Desert before making a stop at the historic Cameron Trading Post, where you will be able to shop for and browse numerous authentic Native American crafts and pieces of art in a souvenir shop and an art gallery! While you visit the Trading Post, you will also be able to enjoy lunch before heading out into the Grand Canyon National Park for views of the Colorado River and the rims of the Grand Canyon.
Make numerous stops at famous, historic, and scenic viewpoints including the South and East Rims and other points that give you unparalleled views of the North Rim, Kaibab Suspension Bridge, and Phantom Ranch. Your last stop of the day is the Grand Canyon Village, where you will be able to explore and shop even more at many of the historic buildings that make their home within the village! Visit and learn about buildings such as the El Tovar Lodge, Hopi House, and the Grand Canyon Railway Station, and look onto the Bright Angel Trail and Indian Gardens as well as even more sweeping vistas of the massive and awe-inspiring Grand Canyon! This is a fantastic tour that the entire family will enjoy, whether they are nature lovers or history buffs. Be sure to bring extra camera film along to capture some of the beauty and magnificence awaiting you!
Recommended Attire - Comfortable and supportive clothing and shoes are recommended, as you will be able to get out of the vehicle for some exploration and pictures. Hats, sunglasses, sunscreen, and a light jacket are all suggested as well. Please dress weather appropriately.
Tour Highlights:
Viewpoints along the East and South Rims.
Visit and see the Sunset Crater National monument, Little Colorado River Gorge, Painted Desert.
Lunch at the Cameron Trading Post in the Navajo Reservation.
Guided and narrated tour by a professional and friendly guide.
Views of local wildlife and information on the flora and fauna as well as geology.