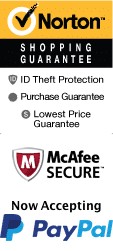 Comprehensive Grand Canyon Tour from Sedona

All-inclusive tour

Ideal choice for families

Lunch included

Fully narrated tour

Informative, friendly and professional guide

Duration: 12 hours

Schedule
The Grand Canyon Hike that you take from Sedona must have a Sedona and Flagstaff hotel ready for you because it is very hard for you to find a place to stay on your own. You must invest in the hike because it provides you with comfortable places to stay. You can bring your whole family here, and you will have a very nice time on the hike.
The Grand Canyon is one of the prettiest places to come in the whole world, and you could set off from either Sedona or Flagstaff depending on what you prefer. The tour company provides you with a nice place to stay, and they pick you up when it is time. You must use the tour as a way to entertain your family, and you must bring your kids because this could be a once in a lifetime opportunity.
Your family comes along on this tour because they help get pictures and find the best places to hike. You are brought along the rim of the Colorado River, and you are shown the beauty spots that produce the best pictures.
Someone who wants to take this tour must be certain that they have chosen the right hotel in Sedona or Flagstaff. The company helps you see what is best for your accommodations, and you must ask the company if they have a time for you that fits your schedule.
Hiking to the Grand Canyon is one of the best things to do on vacation, and you must invest your time in hiking with family and educating your kids.
Book Now!