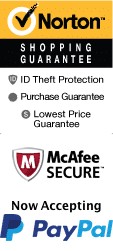 Are you ready for an adventure in the stunning Arizona wilderness? The Gambler Trail Tour in Sedona is an unforgettable journey through the rugged terrain of the Coconino National Forest. The tour will take you on a thrilling ride through narrow canyons, river crossings, and scenic vistas, giving you an unbeatable glimpse of the diverse beauty Sedona has to offer.

The tour begins with a safety briefing and instructions on operating an all-terrain vehicle (ATV). The tour guide will lead you through the historic Schnebly Hill Road, a scenic route that climbs nearly 2,000 feet through Sandstone formations. As you conquer the rocky terrain, you'll encounter breathtaking views of Sedona's red rocks, unique vegetation, and wildlife.

During the ride, you'll explore abandoned mining towns and learn about the area's rich history, including century-old mining ruins and the flora and fauna that call these mountains home. Your expert guide will share their knowledge about the area's rich geology and ecology, giving you a deeper understanding and appreciation of the natural beauty that surrounds you.

The three-hour tour includes a stop at the famous Merry-Go-Round, a natural red rock formation that offers panoramic views of the surrounding areas. You will stop for a picnic lunch, which is included in the tour, so you can relax and appreciate the stunning scenery around you.

The Gambler Trail Tour is perfect for outdoor enthusiasts and adventure seekers. The tour requires no prior experience, making it suitable for beginners and experienced riders alike. ATVs are equipped with automatic transmissions, making them easy to operate, and your guide will be available for assistance throughout the tour.

The Gambler Trail Tour in Sedona is an experience not to be missed. This unforgettable adventure will take you off the beaten path and show you the natural beauty of Sedona, Arizona like never before. Book your tour today and get ready for an unforgettable journey.

In conclusion, the Gambler Trail Tour is an exciting way to explore the natural wonders of Sedona, Arizona. From the thrill of riding an ATV through the rugged terrain to stopping at the Merry-Go-Round for a picnic lunch, this tour offers something for everyone. Don't miss out on this unforgettable journey through the Coconino National Forest – book your tour today and get ready for an adventure of a lifetime.
Book Now!