Easy on the Asphalt from Sedona

Description
Easy on the Asphalt from Sedona Photos (2)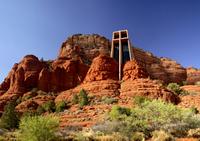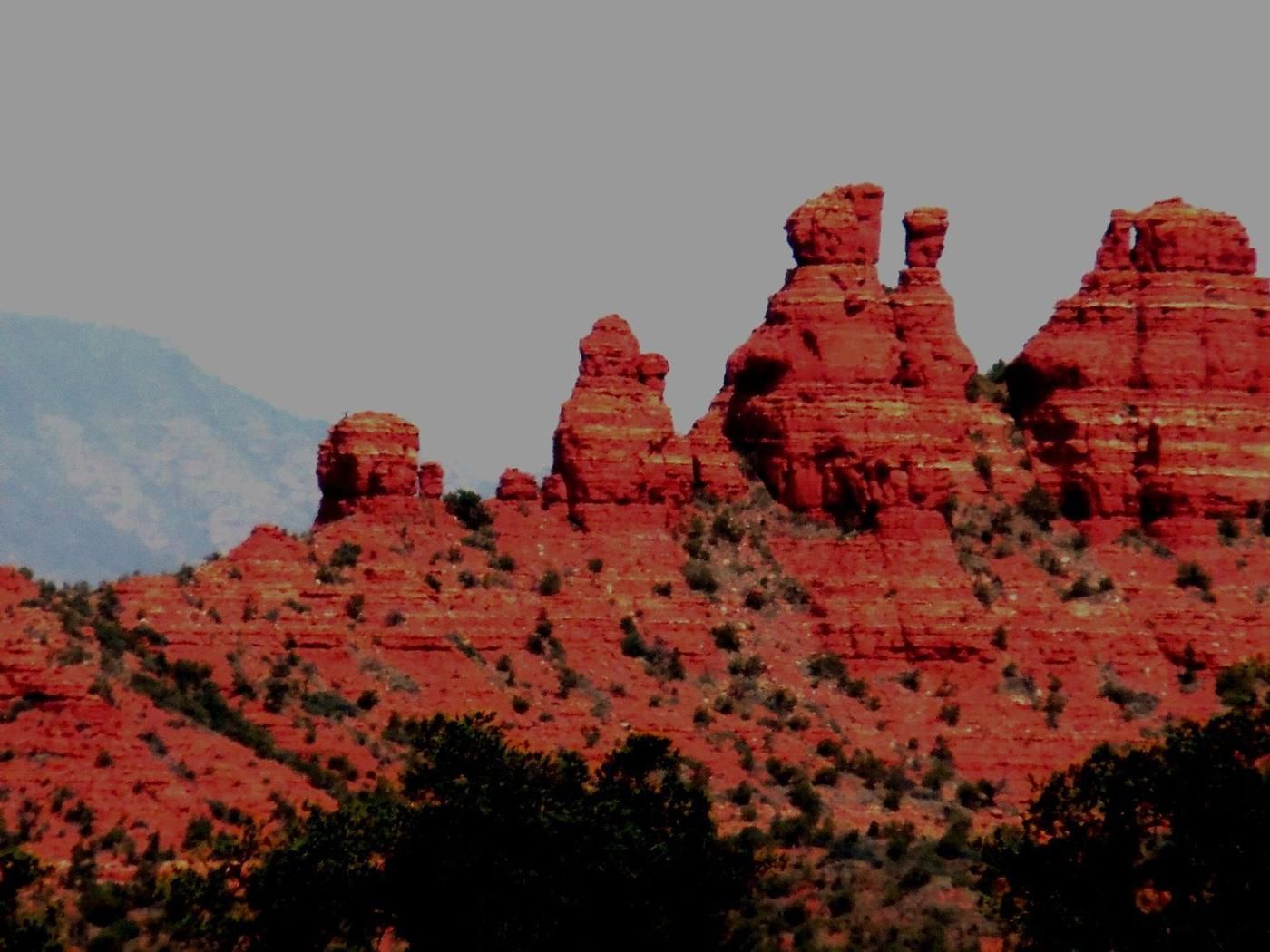 Easy on the Asphalt from Sedona is just as it states an easy ride on the highway. It is not an off-road trip. You will be picked up at your hotel or you can meet him at the tour's office.
The tour starts with a ten-minute drive to Airport Mesa. There you see the rock formations that Sedona is famous for. Once there you will be able to get out of the jeep and take a short hike. Once a the overlook spot you will see the scenery that you have only seen on post cards. You will see;
1. Mini-Mesa,
2. Courthouse Butte,
3. Bell Rock,
4. Cathedral Rock,
5. Cockscomb,
6. Chimney Rock,
7. Capitol Butte,
8. Coffeepot Rock,
9. The Fin and,
10. Steamboat Rock.
Back in your jeep, you ride on a paved road while admiring the views that Sedona is famous for. You will also hear the history of how Sedona came to be. You will hear how Sedona was once a cowboy town.
Your next stop is to see Cathedral Rock. It is the most famous as well as most photographed sites in Sedona. So be sure to bring your camera. On your ride back to your hotel in Sedona you will see the desert scenery that is just amazing.
This is a perfect family outing as you learn about the history and the people of this region. The tour includes;
1. A ninety minute guided tour in a jeep,
2. Hotel pickup and drop-off and,
3. A professional guide.
It does not include gratuities. There is a minimum of two people per booking. You have your choice of a 10:00 am or 2:00 pm tour. The minimum age to take the tour is three years of age.

Come on this informative and relaxing, yet breathtaking on-road tour to two of Sedona's most magnificent overlooks - Airport Mesa with its bird's eye view of the famous red rock formations and Cathedral Rock overlook, one of the most photographed sites in all of Arizona.
Please Note: This is NOT an off-road experience.
Book Now!