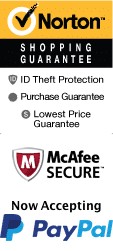 Drive The Original Sedona Vortex Tour

Enjoy a day away from the hustle and bustle of the city

Multiple times offered throughout the day

Fully narrated tour

Informative, friendly and professional guide

Once-in-a-Lifetime Experience

Duration: 2 hours 30 minutes

Schedule
Get your chance to be one with nature. You will get an empowering experience and you will become filled with spiritual energy. This spiritual energy is concentrated mostly in the areas vortex spots. This is the area you will explore in an unforgettable Jeep tour. You will get the chance to feel the energy of the cathedral vortex in person. Your knowledgeable guide will take you through everything showing you plains animals and teaching you the rich history of the area. There is a lot of ancient wisdom and you will experience it off while you're here. Experienced beautiful canyonlands of Sedona and view stunning scenery you've never seen before.
You will learn about the details of parallel universes Einstein's theories and much more scientific information while you here as well. These canyons because of how important they are to Native Americans will be places that you see with a lot of beautiful ruins and other things. This area is called the seven sacred canyons and it is something you will want to take lots of pictures of so you can show the entire family. It was built by people who lived thousands of years ago and you will get to see this history in person.
This is a hidden jewel with the beautiful panoramic view and you'll be well served to take lots of pictures. Complete your spiritual exploration by viewing even more and by sitting around with people who share your spiritual views and having a good time. It is the perfect opportunity to bring someone and connect with you on a spiritual level. It's also a place to bring the kids as well.
Book Now!