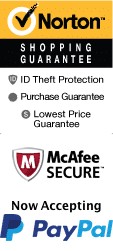 Diamondback Gulch Tour by Jeep from Sedona

Fully narrated tour

Informative, friendly and professional guide

Family friendly

Get inside tips from a local

Hotel pickup included

Duration: 2 hours 30 minutes

Schedule
You can take the Diamondback Gulch tour on a Jeep, and you can take this tour any time that you want. You simply need to be certain that you have planned this tour ahead of time so that you do not have any trouble getting a Jeep for yourself or your family. The Jeep is driven by a professional tour guide, and they offer a lot of insight along the way.
The Jeep tour is something that you do when you are trying to learn more about the area, when you are trying to get good pictures, or when you want to get away from the city. You start in Sedona, and you do not have to worry about knowing the directions. The tour guide safely gets you far out into the country, and they bring you back when you have seen all of Diamondback Gulch.
The tour will move at a fast pace, and you begin to feel the thrill of off-roading because you are in a Jeep that will make you feel excited. You want to feel like you are a real adventurer, and you are taught of the real adventurers that came through here before you.
The Diamondback Gulch tour has tickets online, and you must get enough tickets so that all the people in your family or tour group can get in a Jeep.
You are taking this tour to get away from it all, and it does not get any better than riding with a professional driver. The Jeep will give you a thrilling ride, and the tour guide knows the area inside out.
Book Now!