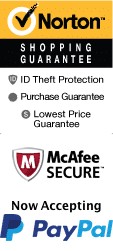 If you are looking for a unique and adventurous way to see the sights in Arizona, Desert Thunder Tour is the thing for you. Board a helicopter and see the amazing landscape of the Sedona desert from a spectacular vantage point.
The Sedona Desert in Arizona is filled with a beautiful and unique landscape that is simply put, breathtaking. You will be treated to an amazing half hour helicopter flight that will take you over some of the deserts most scenic locations. Your tour begins when you head south to view the iconic Cathedral Rock. Next, you'll view the amazing Chapel of the Holy Cross, followed by Bell Rock, Courthouse Butte and the incredibly famous Snoopy Rock. Next you'll swoop over to see Cross Oak Creek Canyon, Devil's Bridge, Secret Canyon and Mogollon Rim. Finally, you'll be taken to view beautiful Boynton Canyon and then the spectacular Anasazi cliff dwellings. No matter where you look you'll be treated to some of nature's most amazing rock formations or beautiful and unique vegetation, all of which is packed with a rich history that will be detailed by your tour guide.
Flights for this amazing tour begin at 9am and continue until 6:30 pm/ All flights are subject to change dye to any weather conditions and reservations are required for all people in the party. This tour includes live commentary during your helicopter tour, headsets so that you can clearly hear everything your guide says and bottled water or other beverages. All children must be accompanied by an adult and seatbelts must be worn at all times during the tour.
Treat yourself to a unique and adventurous tour with a helicopter tour from Desert Thunder Tour. This breathtaking tour allows you to see some of the Sedona Desert's most popular and amazing scenes from a birds eye view.
Book Now!