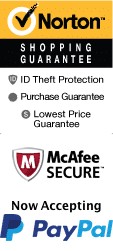 Experience tons of fun in Sedona, AZ with one of the awesome Dead End escape rooms. Escape rooms are all the rage recently, and they provide some amazing opportunities for fun and teamwork. Book one today and create some awesome memories in Sedona, AZ!
At the Dead End Escape Room, guests will enter a setting 70 miles from civilization. Enter the cabin and discover a secretive military event, spooky operations, and more. It is up to you and your crew to solve the riddle and help to save humanity! This exciting and thrilling venture brings tons of fun to the forefront.
It is up to you to find the clues, solve the riddles, and decipher all of the cryptic messages and codes. You and your team will need to work together to piece together the truth and escape the Dead End cabin. Each room gives you an hour to attempt to escape, and you'll need to challenge yourself and put your skills to the test to make it out in time. Whether you are on date night, with a group, or with the family, you and your loved ones will have a blast trying to escape!
Add some extra fun and adventure to your next Sedona, AZ getaway with tickets to the Dead End escape room. There are also some other awesome attractions in the area to visit as well as great hotel options and custom vacation packages to ensure that your vacation is the most memorable one yet.
Book Now!