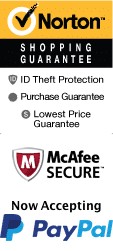 Dead End
551 S Main St Cottonwood, Arizona 86326
1-800-987-9852
Chat Now
Get ready for a thrilling experience in Sedona, Arizona with Dead End, a high-energy, immersive escape room adventure. As you step into the mysterious cabin, you'll feel a chill run down your spine - your group has been hired to investigate a series of strange occurrences in this spooky location. With only 60 minutes to uncover clues and solve the mystery, your team will have to work together to beat the clock and escape the cabin before it's too late.

Dead End is a one-of-a-kind escape room adventure that challenges both your problem-solving skills and your nerves. Fully immersed in the story, you'll have to search for hidden clues, solve puzzles, and decipher riddles to uncover the secrets of the cabin and escape before time runs out. With a team of up to eight people, you'll have to communicate effectively and work together to solve the challenge.

This thrilling experience lasts approximately 60 minutes and takes place at 2675 State Route 89A, Ste. 201 in Sedona, AZ. Guests are advised to wear comfortable clothing and closed-toe shoes for this adventure.

Dead End is a perfect activity for groups of friends and family, as well as corporate team-building exercises. It provides an opportunity to bond with colleagues or loved ones while working together to overcome a common challenge. Whether you're an escape room enthusiast or a first-timer, Dead End promises an unforgettable adventure.

History buffs and thrill-seekers alike will appreciate the immersive storytelling and attention to detail put into creating this escape room experience. Dead End has received rave reviews from visitors, who have praised the interactive and challenging nature of the game. Don't miss your chance to experience the excitement of this unique adventure.

Get ready to test your skills and uncover the mysteries of the cabin with Dead End, Sedona's premier escape room experience. Book your adventure today and see if you have what it takes to escape before the clock runs out.
Frequently Asked Questions for Dead End:
Approximately how long could a customer plan to spend at Dead End?

It lasts approximately 1 hour.
Book Now!