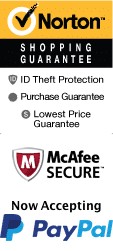 Conversations with a Contactee
There has been a long debate over whether aliens exist. In the interest of peace and understanding, we reached out to an alien while they were visiting Earth and asked them some questions. This is our conversation with a contactee...
The year was 2013 when the first photographs of what appeared to be an unidentified flying object (UFO) in Earth's atmosphere took the internet by storm. The picture went viral, and people began hysterically discussing what it could be: God? Another world? A spaceship? Alien life? NBC aired a documentary called "The Day After UFO" that showed in-depth interviews with several men who claimed that they had seen UFOs in their own back yards or from their front porch. Since then, several other television shows have been broadcasted as well. However, none of them convinced me that they were real. I've seen many phone calls and e-mails from people who insist that they have seen strange things in the sky and that aliens exist, but the topic is not one I casually drop into conversation. I can't claim to know what these people are talking about or how genuine their experiences are, but these claims are making waves on the internet, so for this article I wanted to talk to someone who claimed to have actually met an alien.
If you're reading this article, chances are you believe that there is life out there beyond our planet. Maybe you think it's a question of if, not when. Maybe that's why you think something has to be going on up in the sky. But if I were to ask you what aliens look like… would your eyes light up in excitement? Or would they go wide at the mention of green skin and two eyes? When people talk about aliens, what do they mean? Is it a question of how benevolent they are or whether they are capable of communicating with us? Things like that. I hope this article helps clarify some of these questions.
Book Now!