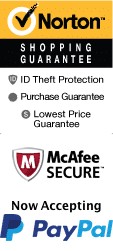 Colorado Plateau Ascent is a yearly event that provides runners the unique opportunity to run a race through some of the most stunning landscapes in America. It is known as one of the best trail races in the United States and it has been called by National Geographic as one of "The World's Best Trail Races." Participants will race over 23 miles and 3,000 vertical feet on a course designed for both passionate trail runners and those who are new to running on trails.
The course begins at the top of 2,000 feet Cedar Mesa where breathtaking views can be seen for hundreds of miles in every direction, traverses deep into the Imlay Canyon Wilderness, and finishes on top of a ridge overlooking the white sandstone Grand Canyon. The race is limited to 150 runners due to environmental considerations.
The race course itself is unique in that it conveys the essence of the Colorado Plateau and its rich geologic history. There are burro trails, ancient petroglyphs, and Native American pictography, as well as a number of high point areas that must be navigated.
The start line is located at mile mark 9.5 at the top of 2,000 feet Cedar Mesa, just below the Colorado River Lakes Trail (CRL).
Activity here began about 10,000 BC when the first humans arrived in the region. By about 2500 BC, small farming communities began to develop across the Colorado Plateau.
In about 600 AD, a dramatic increase in cultural activity occurred as Anasazi peoples built permanent stone structures and developed a large number of sophisticated technologies. Within another 200 years, their civilization began to decline as they abandoned their pueblos and cliff dwellings in favor of scattered single-family dwellings known as "hogan-like structures" or pit houses.
Book Now!