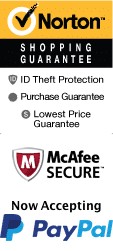 Classic Historic Tour of Jerome Az
160 Coffee Pot Dr Sedona, Arizona 86336
1-800-987-9852
Chat Now

Comprehensive tour by bus/coach

Step back in time on a history tour

Fully narrated tour

Led by a local guide

Perfect introduction for first-time visitors

Duration: 4 hours 30 minutes

Schedule
If you're interested in exploring a charming old mining town with a rich history, then taking the Classic Historic Tour of Jerome, Arizona should be on your list. Located just a 30-minute drive from Sedona, Jerome is home to some of Arizona's most interesting and picturesque ghostly ruins. On this tour, you'll get to learn about the town's past and see its best sights with an experienced guide.
After meeting with your guide at the tour's starting location, you will take a leisurely walk or drive with your guide through the narrow, winding streets of Jerome. Your guide will point out interesting landmarks and tell the tales behind them. As you explore, you will see the ruins of former mansions that held grand parties, underground tunnels that once connected saloons, and the once-bustling red light districts.
Visitors will also have the chance to learn about Jerome's mining history, which once made the town one of the wealthiest in Arizona. Your guide will take you to an old mine and explain how minerals like copper were extracted and how Jerome became the biggest copper-producing town in the state. Part of your tour includes visiting the Jerome State Historic Park, where you will take a closer look at the boom-and-bust history of the town.
Besides learning about history and mining, you will also get a feel for the current town and its community life. You will discover art galleries and shops that reflect the spirit of Jerome today. You may meet some of the locals and hear their stories, and you may even sample some delicious food from the town's restaurants. Be sure to bring a camera because the views and architecture in Jerome are stunning.
In conclusion, this one-of-a-kind Classic Historic Tour of Jerome, AZ, is the perfect way to learn about the town's exciting past while experiencing its present-day charms. You will get a close-up look at the stunning architecture and an informative look at its history, which will leave you wanting to explore even more. Book your tour today and let an experienced guide take you through the town's unique history and hidden icons.
Frequently Asked Questions for Classic Historic Tour of Jerome Az:
What methods of transportation does the Classic Historic Tour of Jerome Az use?

Transport by air-conditioned minivan.

Approximately how long does the Classic Historic Tour of Jerome Az last?

It lasts approximately 4.5 hours.

For what ages is the tour appropriate?

Great for all ages.

Is photography / video recording allowed on the Classic Historic Tour of Jerome Az?

Yes.

Is the Classic Historic Tour of Jerome Az handicap accessible?

No, it is not wheelchair accessible.
Book Now!