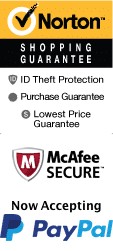 Chakra Balancing & Healing Meditation
Meditation has been proven to have powerful effects on the mind, body, and spirit. This article will teach you how to meditate for health and well-being by filling you in on the chakra system, a set of energy channels in your body that determine how energy moves through your physical body. Ultimately, it's a great way to clear your mind and find peace while feeling energized!
Chakra is a Sanskrit word meaning "wheel," referring to each "wheel" in the center of Indian deities' bodies. It means all cycles or whirlings, such as rainbows or hurricanes. In the context of chakras, the word refers to energy centers in the body.
In Ayurveda medicine, the chakras are considered powerful and essential centers of energy that connect all parts of our bodies and minds. They allow us to cultivate our consciousness by activating proper thought processes, allowing us to access higher levels of consciousness and powers. Each Chakra is associated with a specific emotion or part of our being, allowing physical and mental balance in many ways. The chakras play a role in our physical appearance and overall well-being. A properly colored, flowing wheel represents a balanced chakra.
This basic Chakra is located near the anus and is connected to our sense of safety. It's our lower self, stability, and foundation in life. When this Chakra is out of tune or imbalanced, it manifests as fear, doubt, jealousy, and the like. Its representative color is red.
Sacral – The sacral Chakra includes the reproductive organs in both men and women and has a connection to balance between one's physical desires and spiritual needs.
Options:
Group Meditation Experience
Available 3/29/2023 until 1/31/2024 View Detailed Schedule
Group Experinece: During the pandemic we limit our experiences to 6 guests.
Book Now!