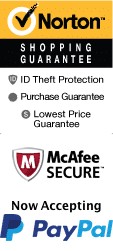 Boynton Canyon Tour
252 N State Rte 89A Sedona, Arizona 86336
1-800-987-9852
Chat Now

Pickup from a centrally located meeting point

Ideal choice for families

Informative, friendly and professional guide

Separate driver ensures your guides full attention throughout the day

Great overview and orientation of the city

Perfect introduction for first-time visitors

Duration: 1 hour 25 minutes

Schedule
Welcome to the stunning Boynton Canyon Tour located in the heart of Sedona, Arizona. This guided hiking adventure is the perfect way to experience the natural beauty of the southwest. Known for its stunning red rock formations, the canyon offers unparalleled views and a serene environment for nature lovers and adventure seekers alike.

Following a knowledgeable guide, you will embark on a 2.5-hour hike through the canyon. Along the way, you will discover the area's rich history and learn about the ancient ruins and petroglyphs that dot the landscape. The trail is mild-to-moderate in difficulty, with a distance of approximately 4.2 miles. Be sure to pack a comfortable pair of walking shoes and dress in layers for varying weather conditions.

As you hike through the canyon, you will be amazed by the breathtaking views and stunning rock formations. The highlight of the hike is the towering red rock spires that surround you, creating a peaceful and serene environment. You'll also have the opportunity to see the famous Kachina Woman rock formation, which is said to possess spiritual importance for indigenous tribes in the area.

This tour of Boynton Canyon is perfect for adventure and nature enthusiasts who seek a peaceful and calming experience in nature. If you're lucky, you may even encounter some of the wildlife that call the canyon home, such as deer and coyotes.

With its rich history, beautiful scenery, and knowledgeable guides, Boynton Canyon Tour is a must-visit attraction in Sedona. This hike is truly an unforgettable experience that you won't want to miss.

In conclusion, if you're looking for a unique and peaceful adventure in the heart of nature, Boynton Canyon Tour is the perfect activity for you. Escape from the hustle and bustle of everyday life, and immerse yourself in the natural beauty of Sedona's red rocks. Don't miss out on this incredible opportunity to experience Arizona's stunning landscapes and rich history. Book your spot on this unforgettable hike today!
Frequently Asked Questions for Boynton Canyon Tour:
What methods of transportation does the Boynton Canyon Tour use?

Trolley.

Approximately how long does the Boynton Canyon Tour last?

It lasts approximately 55 minutes.

For what ages is the tour appropriate?

Great for all ages.

Is photography / video recording allowed on the Boynton Canyon Tour?

Yes.
Book Now!