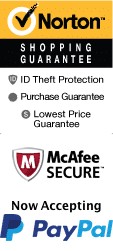 You're bored of mass-produced ornaments, or you want to get your hands dirty in the run-up to Christmas. Blow Your Glass is a fantastic workshop for anyone wanting to learn how to blow glass or bring out their creativity in designing new ornaments.
You'll learn how to blow glass and meet some incredible artists involved in creating design concepts and working on the materials. You'll also get access to a range of equipment, some that you may not otherwise be able to use at home.
It is a great workshop for anyone who would like to learn about glass blowing and enjoy the creative process or for those considering a career in glass blowing.
Run by the Birmingham School of Glass, you'll learn about the design process, glass blowing, and creating your beautiful masterpieces. You'll get the chance to work with various glass design materials, giving you expert glass-blowing skills that you'll be proud to show off to your friends and family.
This workshop takes place at Birmingham School of Glass on the 3rd of November. As this is one day only, this workshop will sell out fast. Make sure you head to Eventbrite now to secure your place.
The Birmingham School of Glass is the only school in this country dedicated to teaching glass blowing and related skills, and we are the only school that offers a full-time postgraduate program in glass blowing. We have been open for 25 years and offer a unique mix of traditional glass studio materials and new computer-aided design technology, including 3D printing. Our studio also offers a range of services such as product design, restoration, restoration certification courses, workshops, and exhibitions; all aimed at bringing new ideas to fruition.
Book Now!