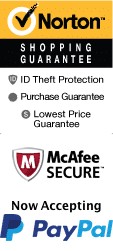 Angelic Imaginal Wings Session: Find Your Inner Angel!
Get ready to take flight with the Angelic Imaginal Wings Session in Sedona, Arizona, a unique and inspiring experience that will help you find your inner angel. Located in the red rock country of Sedona, this activity takes place in a peaceful and serene setting that is sure to calm your soul. During this two-hour session, you'll work with a spiritual guide who will help you connect to your inner self and explore your connection to the angelic realm.

Once you arrive, you'll be greeted by your guide who will explain the process and lead you to a private room where you will be invited to put on a pair of angelic wings. These beautiful wings are designed to help you tap into your imagination and access your inner child. As you explore the space with your wings, you'll be guided through a visualization exercise that will allow you to connect with your higher self and receive messages from your angels.

During the session, your guide will use various tools such as crystals, music, and meditative techniques to help you open up to your inner wisdom. You'll have the opportunity to ask questions and receive guidance on any areas of your life that you may be struggling with. You may even receive messages from loved ones who have passed away, or from spirit animals that have a special meaning for you.

The Angelic Imaginal Wings Session typically lasts around two hours and is suitable for all ages and levels of spiritual experience. You will be encouraged to wear comfortable clothing and bring along an open mind and heart. This activity is perfect for those looking for a unique and transformative experience that can help them connect with their inner self and the world around them.

In addition to the session itself, the location of the activity is also a highlight. Sedona, Arizona is renowned for its natural beauty, spiritual energy, and stunning red rock landscapes. Visitors can take advantage of hiking and outdoor activities or explore the many shops and galleries in town. There are also a variety of spiritual centers and practices available in Sedona, making it the perfect destination for those seeking inner peace and connection.

Overall, the Angelic Imaginal Wings Session in Sedona, Arizona is a one-of-a-kind experience that is sure to leave you feeling inspired and renewed. Whether you're seeking guidance or simply looking to connect with your inner self, this activity is a must-try for anyone visiting the Sedona area. So spread your wings and take flight – your inner angel is waiting for you.
Options:
Angelic Imaginal Wings Session: Find Your Inner Angel!: Extras
Available Now until 1/29/2024 View Detailed Schedule
Angelic Photograph: Clients who choose this option will receive a digital copy of your angelic photograph.
Book Now!