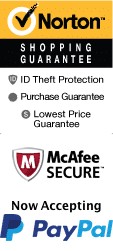 Anasazi Cliff Dwellings Via Helicopter from Sedona
The Anasazi Cliff Dwellings Via Helicopter from Sedona is a perfect way to see rock and land. Each guest will experience the "high life" while traveling via flight. The tourist will feel absolutely amazing as they soar parallel to eagles that are destined to fly through nature. Feel the passion for flying and note everything that Sedona has to offer each visitors.
There will be a driver and tour guide that are very professional and precise with this activity. You can make this a family event, or you can invite your friends for the 25 minute flight. As you fly with your guide, you will have a headset on and be ready for informal talks. If the weather permits, the activity will run smoothly. If you need to reschedule, it is always available for you.
This is a friendly exhibit to all who book the time. Children have to always be accompanied by a guardian. The flights run from 9 am- 6:30 pm. Unfortunately, there is no wheelchair access for guests. You will see the Devil's Bridge and notice how the cliffs and rocks connect to each other.
The history of the Sedona Desert is noted to start around 700 A.D. This area is noted to have mysterious houses made within the rocks to vanish. There are still some remains that tourist find to be interesting.
Take the time out of your busy schedule to book the most exciting tour. Remember, you can have fun in the clear blue skies high above land. Let you tour be memorable and give the best reflection of your experience. You can make those phones work for you by using the camera to record. You will always be happy that you attended.
Reference
Copyright, 2001-2018, https://www.vacationsmadeeasy.com/SedonaAZ/activity/AnasaziCliffDwellingsViaHelicopterfromSedona.cfm, Vacations Made Easy
Book Now!