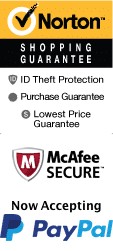 3D Holographic Light Bath
The future is now with the 3D Holographic Light Bath experience in Sedona, AZ. Step into a world of cutting-edge technology and artistic expression that will transport you to another dimension. Laying in a comfortable zero-gravity chair, you'll be surrounded by a full-visual display of warm, soothing colors in 3D holographic form. This 30-minute experience is perfect for anyone who wants to relax, unwind, and escape the outside world.

As you enter the facility, you'll be greeted by friendly staff who will guide you through the process from start to finish. Once you're ready, you'll be led to a private dark room where the 3D holographic display will come to life around you. The immersive experience is heightened by the musical accompaniment, which is specifically chosen for its soothing and meditative qualities.

The 3D Holographic Light Bath experience takes relaxation to another level. You'll be transported to a world of warmth, vivid colors, and soothing sounds. As your body sinks into the zero-gravity chair, your mind will drift away into a peaceful state of being. The colors and sounds work together to create a truly mesmerizing experience that will leave you refreshed, rejuvenated and ready to take on whatever the world throws your way.

Sedona is known for its stunning natural beauty and spiritual energy, and the 3D Holographic Light Bath experience is the perfect complement to any Sedona vacation. The experience is non-invasive and can be enjoyed by anyone regardless of age or physical limitations. It's the perfect way to relax, recharge and connect with your inner self.

The creators of the 3D Holographic Light Bath experience have taken the technology to new heights, and in doing so have created a truly unforgettable experience for its patrons. Whether you're a spiritual seeker, a tech enthusiast, or just looking for something new and different to experience, the 3D Holographic Light Bath should be at the top of your list.

In conclusion, the 3D Holographic Light Bath is an immersive, relaxing, and unique experience that should not be missed. From the state-of-the-art technology to the soothing colors and sounds, this experience is truly one-of-a-kind. Come and experience the future of relaxation and see for yourself what all the buzz is about. Book your 3D Holographic Light Bath experience in Sedona, AZ today and get ready to be transported to another world.
Book Now!