Plane Tours in Seattle, WA
A plane tour in Seattle, WA is a great way to not only add thrills onto your next vacation, but also it provides a unique perspective for sightseeing.

The San Juan Islands Seaplane Tour: Departing Renton is a fun tour, you will see incredible views of Seattle's skyline, the Olympic mountain ranges, Lake Washington, the San Juan Island chain, the Cascade, the South Lake and so much more.
There are plane tours where you will love to see the Mount Rainier Seaplane Tour and journey through the archives of the landscapes that are beautiful and articulate to all tourists that travel by seaplane with an expert and guest.
The Mt. Saint Helens seaplane tour is going to be the way to travel to the Juan Island this tour is going to ensure that I have enough time to see and do everything that I want to do on this tour.
Get on board a plane to fly across the Puget Sound to view the harbor as well as the buildings and homes along the coast of Seattle from a different viewpoint, listening to the commentary offered by an experienced pilot.
Available 56 days between Jun 21, 2018 & Sep 24, 2018
View Schedule
Jun 21
8:30 AM
8:30 AM
8:30 AM
Jun 22
8:30 AM
8:30 AM
8:30 AM
Jun 24
8:30 AM
8:30 AM
8:30 AM
Jun 25
8:30 AM
8:30 AM
8:30 AM
>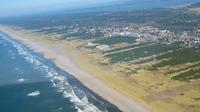 You will love this Mount adventure as you fly in a seaplane and enjoy yourself being able to really explore and enjoy a wonderful adventure and take a lot of photos to To beautiful memories of the mountains and it will be fun and exciting.

Take to the sky in this exciting and memorable plane tour where you will be able to witness the gorgeous Puget Sound, the sparkling Lake Washington, and scenic Downtown Seattle.
Pricing and schedule are currently unavailable.