Seattle, Washington Sightseeing Tours & Cruises – Day Trips

Make a day of your sightseeing adventures with one of the day trips offered for the Seattle, Washington area. With the Tillicum Village Excursion, you'll enjoy everything from a boat ride to a baked Salmon meal to a Native American dance!
If you are planning to take the kids to Seattle this summer for the annual family vacation, you have to take them on a private tour of Mount Rainier with a professional guide who will lead your family to the most beautiful locations on the mountain.
Available 40 days between Sep 20, 2018 & Oct 30, 2018
View Schedule
Geological Wonders Tour is the perfect opportunity to get out of the city and enjoy nature, this place is relaxing full of beautiful landscapes it is like a Grand Canyon but smaller lots of orchids, trees and mountains definitely a must do while visiting Seattle, Washington.
Available 39 days between Sep 20, 2018 & Oct 30, 2018
View Schedule
If you are a tourist in the City of Settle then take the Hurricane Ridge-Olympic Mountains Semi-Private where you ride and see the beauty of the mountain tops, cliffs, flowers, wildlife animals and the historic Port Townsend.
Available 39 days between Sep 21, 2018 & Oct 30, 2018
View Schedule
This wonderful Day trip to Leavenworth is an exciting adventure. All taxes are included and free hotel pickups and drop offs. This is a private tour which is about ten hours long. You can visit with three mountain passes. The tour includes bottled water and lunch.
This tour lasts seven hours and comes with a private guide to show you all the best attractions in Seattle; hotel pick-up and drop-off is included in the price of the tour.
Available 30 days between Nov 1, 2018 & Nov 30, 2018
View Schedule
With the Snoqualmie Falls and Seattle Winery Tour, you immerse yourself in the viticulture and explore the stunning landscapes of the the Northwest; such as the Snoqualmie Falls, visiting award winning wineries known as Chateau Ste. Michelle, wine tastings, and history of fermentation.
Available 247 days between Sep 21, 2018 & May 31, 2019
View Schedule
When you travel to Seattle Washington this summer, you must take a private tour of the Olympic Peninsula and surrounding forest with a professional guide who is knowledgeable about the history and geology of the area and is eager to share with you.
Available 41 days between Sep 20, 2018 & Oct 31, 2018
View Schedule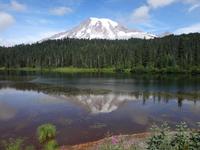 Your day trip to Mt. Rainer involves a two hour scenic ride past forests, lakes, and scenic countryside. When you arrive, you will have French pressed coffee and pastries before your walk or tour the scenic trails to see wildlife and the mountains with your guide. A picnic lunch is included.
Available 92 days between Sep 19, 2018 & Jul 31, 2019
View Schedule