Seattle, Washington Sightseeing Tours & Cruises – All-Day Tours
Explore the beauty of Seattle on an All-Day Tour. Guided day tours are perfect for those looking to explore Seattle but are unsure of where to start. Browse through our listings below to plan a perfect day for your vacation.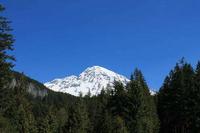 I was really impressed with the professional Mt Rainier guide on the all day tour of the area where we learned more about the mountain, and had a great lunch at Whittaker School of Mountaineering.
Available 103 days between Jul 24, 2018 & Nov 4, 2018
View Schedule
Embark on an all day tour to the great historical area of the Mount St Helens Volcano and create some excitement and adventure on your vacation in the great area.
Available 29 days between Jul 24, 2018 & Oct 30, 2018
View Schedule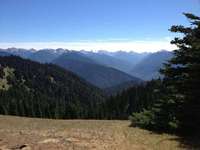 Your charming tour guide get you up close with nature as you discover hidden beaches, climb up to Hurricane Ridge, and nibble on a delicious picnic lunch while watching for the black tail deer and black bears that live there.
Available 116 days between Jul 24, 2018 & Dec 31, 2018
View Schedule

The small island system just outside of Seattle contains some of the most private and beautiful areas in the Pacific Northwest and you'll get an extensive look on this day-long tour that takes you by ferry from island to island.
Pricing and schedule are currently unavailable.

If you are interested in an all-day tour, check out the Small-Group Mt Rainier Experience (Including Hiking Or Snowshoeing and Lunch Or Dinner) where you can see local wild life and the beautiful, natural sights of Seattle such as waterfalls, glaciers and snow-capped mountains.
Pricing and schedule are currently unavailable.

Enjoy the two part Small-Group Outdoor Adventure and Wine-Tasting Tour in Seattle, where first you will experience the outdoors and choose from hiking, cycling, or kayaking then taste wine at the Woodlinville Wine Trail, hiking all through Snoqualmire Forest Trail, experiencing the natural Pacific West.
Pricing and schedule are currently unavailable.