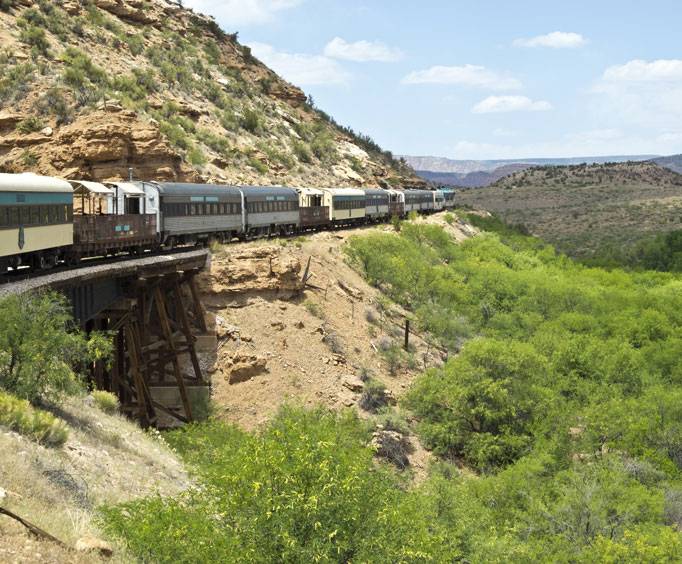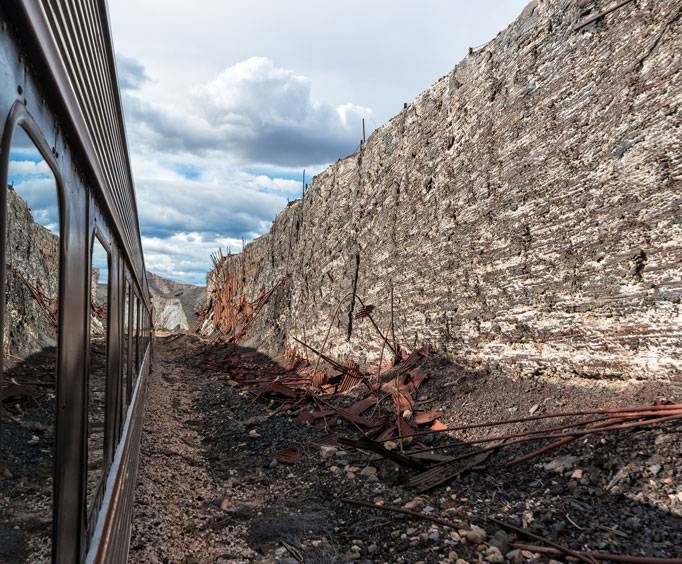 Verde Canyon Railroad near Scottsdale, AZ
300 N. Broadway
Take a four hour train ride through the Verde Valley. It is a fully restored old train, complete with Cabooses, first class section, and coach. It is a 40 mile round trip ride from Clarkdale to Perkinsville, and back.
You can choose which car you would like to ride in for the four hours. First class has a living room feel to it, with a full cash bar, and seat side service, with complimentary appetizers. There is also a champagne toast upon boarding. The caboose is also luxurious, but only available to parties of six or less. It has large comfortable chairs with panoramic viewing windows, and an outside balcony. This car also has a full cash bar and complimentary appetizers, and the champagne toast upon boarding. The Coach section looks like a traditional train seating with Pullman-style seats. There is a snack bar and refreshments available.
All three options have access to open air viewing cars, that have shaded canopies. There are attendants in these cars to answer all your questions you may have about the areas you will be passing. They know everything about the geology, and wildlife in the area. They will also point out historic areas, such as where films were made and copper mines.
Enjoy the beauty of Red Rock Canyon, as you ride along the Verde River. You will cross over bridges and rise through tunnels, viewing the serene and quiet and untouched landscape. The costs vary according to your seating choices. First class is $89.95, Coach is between $44.95, to $64.95, according to your age. The caboose is reserved for parties and is $700. Schedule your trip today!
Events at Verde Canyon Railroad