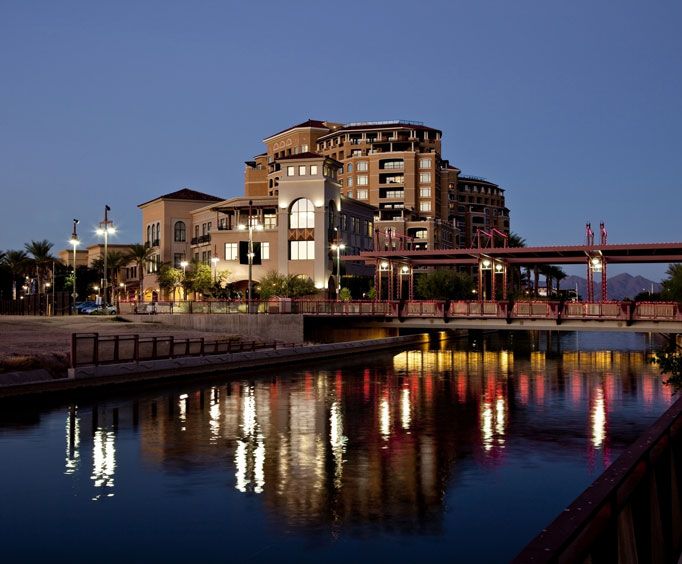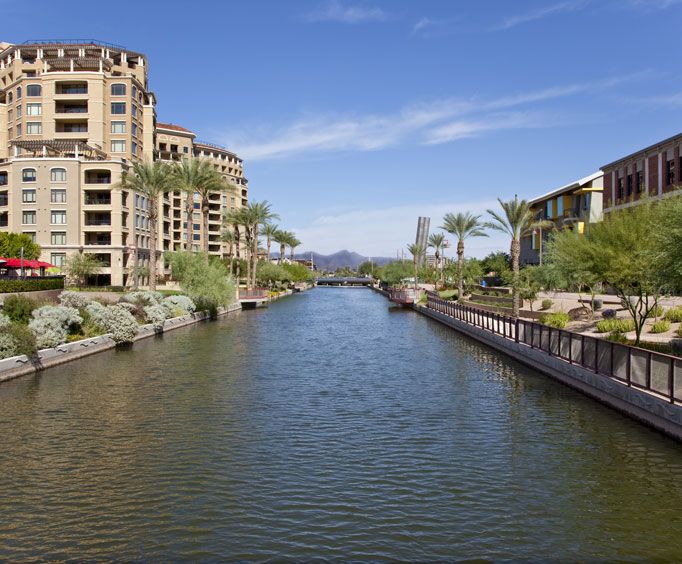 Scottsdale Waterfront in Scottsdale, AZ
7135 E Camelback Rd #165 Scottsdale, AZ 85251
Scottsdale is considered one of Arizona's bigger cities of the entire state. When it comes to entertainment and looking for some leisure time, one community that anyone who's around the Scottsdale area should checkout is called the
Scottsdale Waterfront
. Specifically, the Scottsdale Waterfront provides numerous different types of activities, events, shopping outlets, and many more touristic options for enjoyment. The shopping center is conveniently located in downtown Scottsdale at Camelback Road between Scottsdale Road and Marshall Way.
To further understand Scottsdale Waterfront, what makes this shopping center so appealing while important at the same time, the Scottsdale Waterfront provides it's focus on entertainment by hosting a variety of events that showcases a great number of both musical and artistic activities that's being presented. Scottsdale Waterfront is also known for it's luxurious stores which features some of the most appealing shopping outlets and fancy restaurants. Scottsdale Waterfront also promotes their "nightlife" attraction, which people can enjoy the amusement of Scottsdale Waterfront late at night. More information on what the Scottsdale Waterfront has to offer can be found on their official website, where they lay out all the many events and stores they have for people to understand better.
In conclusion, if one is interested in exploring a luxurious community like Scottsdale Waterfront, their own website issues an option to receive a visitor guide and a chance to apply for a membership to be a part of the amusement. If anyone is looking to have a good time, one should give an interest for an amusement shopping center like Scottsdale Waterfront.
Events at Scottsdale Waterfront