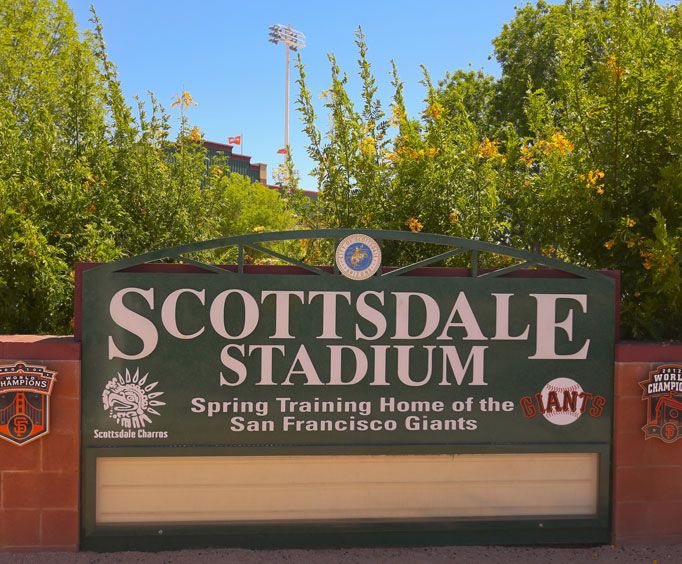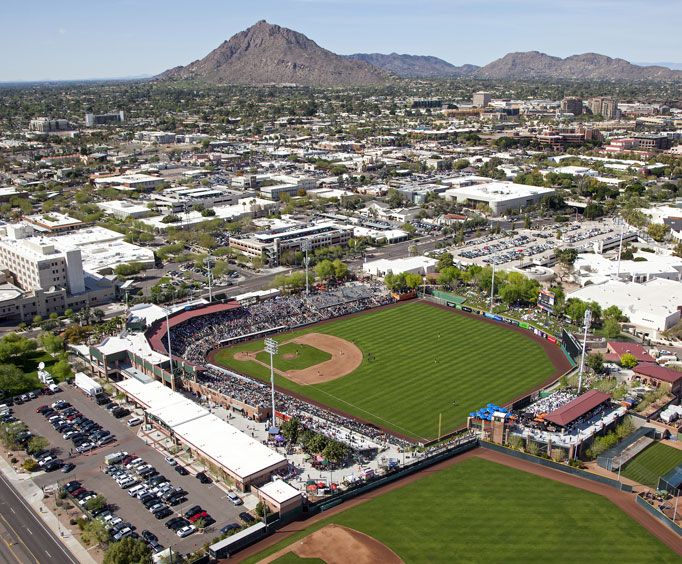 Scottsdale Stadium in Scottsdale, AZ
7408 E Osborn Rd Scottsdale, AZ 85251
Scottsdale Baseball Stadium was constructed in the year 1956 but was later rebuilt in 1992, and it's designed to hold a capacity of up to 12,000 people. San Francisco Giants had made the stadium their training home since the year 1984 when it only had a capacity of up to 4,721 people. During the World Baseball Classic held in 2006, the stadium had the privilege to host three games.
The stadium has not only been a host to the San Francisco Giants but also to other teams such as Scottsdale scorpions, Phoenix Firebirds, Arizona Centennials, Arizona United SC, Valley Vipers as well as Arizona League Giants. The fact that all these teams have been tenants at the stadium is a clear indication that those who have frequented the stadium have had the chance to witness diverse styles of play from different teams.
The former 1956 Scottsdale Stadium hosted the Boston Red Sox, Baltimore Orioles, Oakland Athletics as well as the Chicago Cubs right before the Giants moved in during the year 1984. Reconstruction of the stadium in 1992 cost 7 million dollars after which it underwent further renovation amounting up to 23 million dollars during 2006. This has, in turn, led to the Giants agreeing to play in the stadium for another 20 years.
The baseball stadium has a great location in downtown Scottsdale with ample parking, and it's also a great place to watch spring training. Bringing along a blanket as well as some sunglasses helps add to the fun as the game is played. For any baseball lover in Arizona, you have no excuse not to visit the stadium for a game or two.
Events at Scottsdale Stadium