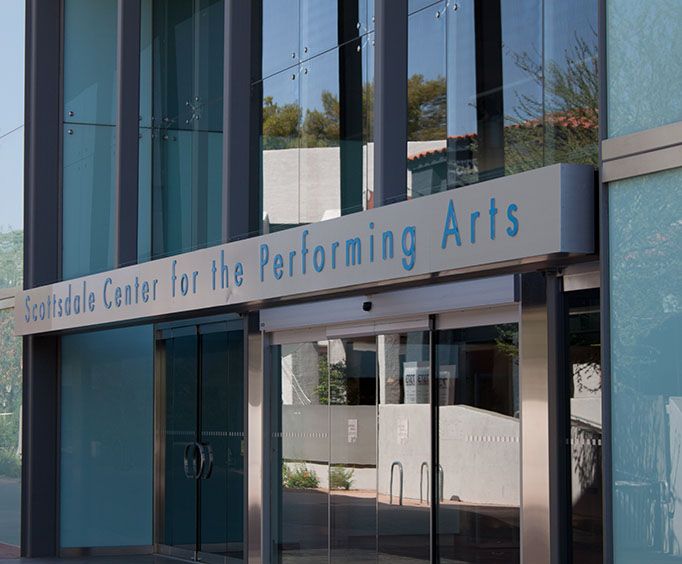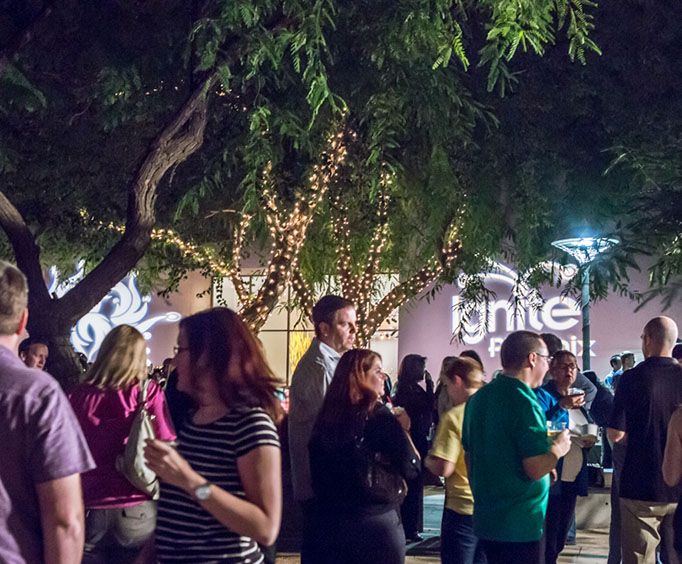 Scottsdale Center for the Performing Arts in Scottsdale, AZ
7380 E 2nd St. Scottsdale, AZ 85251
Located within the Scottsdale Civic Center, the Scottsdale Center for Performing Arts serves as a year-round entertainment center.
The venue provides weekly displays of arts and culture to the surrounding areas. Whether it is Broadway, opera, or various musical styles, the performing arts center has been heralded for its diverse array of entertainment and musical acts.
The heart of the center is the cozy 853-seat Virginia G. Piper Theater where the majority of the featured entertainment is hosted. Many top operas and ballet companies have performed in this venue while films and other special events are held in the smaller Stage 2 Theater. The Dayton Fowler Grafman Atrium is noted for its display of artwork and for the center store which features music, furniture, jewelry, and local arts and crafts. The sloped Scottsdale Civic Center Amphitheater is only a short walk away and is a popular spot for evening musical acts.
The performing arts center is one of the major works done by Bennie Gonzales and opened in 1975. Its entrance and interiors got a makeover during the 2009 renovation. Among the cultural highlights inside is the Spirit of Camelback, a glass sculpture by Kana Tanaka located in the atrium.
The wide range of entertainment makes the arts center one of the top attractions in the city. It also serves as a cultural beacon and hosts plenty of cultural events such as Hispanic festivals and Native-American dances. On any given weekend, these cultural events can be found at the performing arts center.
Events at Scottsdale Center for the Performing Arts