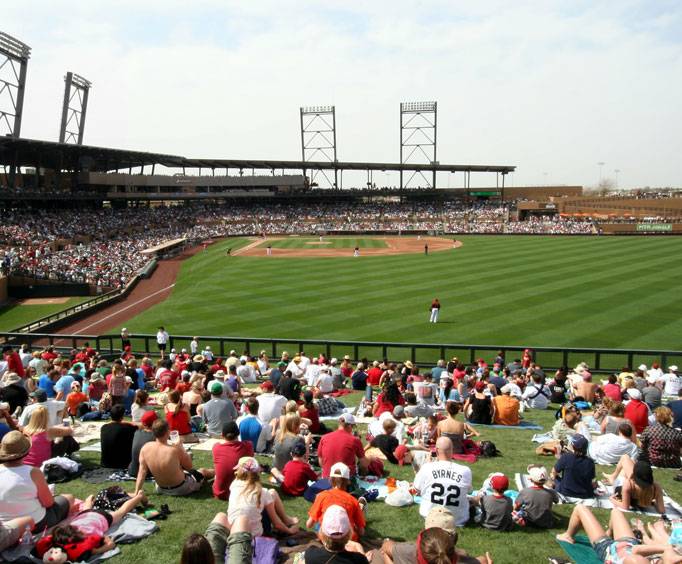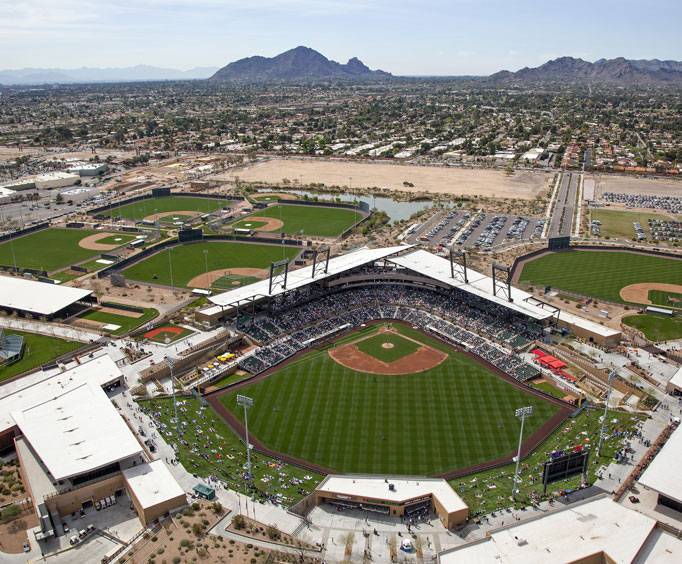 Salt River Fields at Talking Stick in Scottsdale, AZ
7555 N. Pima Road
Salt River Fields at Talking Stick is a stadium complex to put it simply, located in Scottsdale Arizona. Formerly it was the Indian Bend Country Club, now it is a Major League Baseball training camp available in the springtime. It's currently occupied by the Arizona Diamondbacks, the team itself helps represent Arizona and has been a team since 1995 but joined the National League in 1997.
The reason why the Diamond backs themselves train at Scottsdale is because both them and the Rockies wanted to follow the Chicago White Sox example and move from Tucson to Phoenix. The teams began negotiating with multiple valley cities which also included Indian communities. Ultimately the Salt River Prima Maricopa Indian Community came out on top with a 20 year commitment from the teams and that was how Salt River Fields Stadium got its name. Since then the Diamondbacks have been using the Stadium as welcomed training ground. Anyone can take a tour of the complex both as a history lesson and to watch the team practice. The stadium itself can host 11,000 people comfortably with its record attendance being a packed thirteen and a half thousand people. It also cost $109 million dollars to construct but was well worth the price now that Scottsdale had a national league in its back yard.
Scottsdale offers a little bit of everything, from history to popular destinations, and now its own national baseball team. So the next time you are in Scottsdale put the Salt River Fields on your travel destination, and don't waste a single second while visiting the west's most western town.
Events at Salt River Fields at Talking Stick