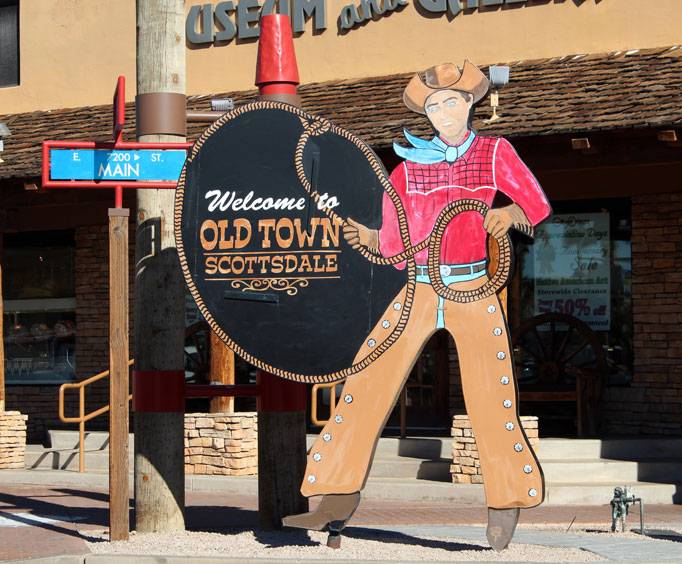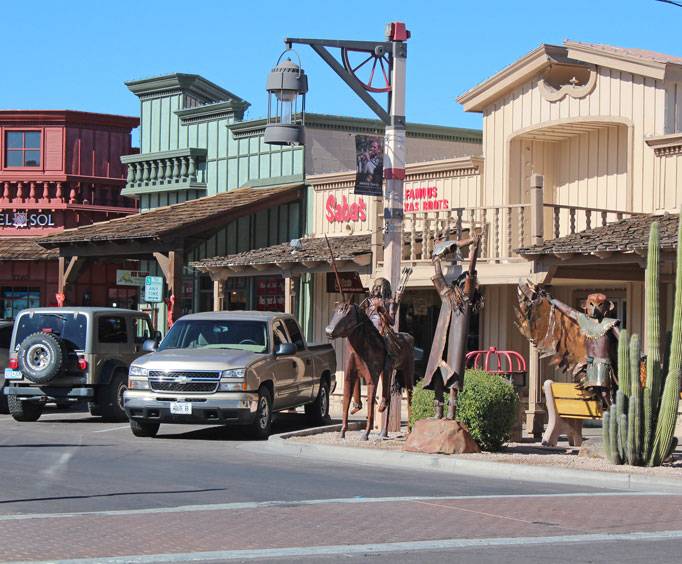 Old Town Scottsdale in Scottsdale, AZ
2nd street
Old Town Scottsdale in Scottsdale, AZ is a unique shopping area for locals and tourists alike. This area has a plethora of shopping, restaurants and entertainment that can keep anyone entertained for the day. This family friendly location is not short on night life for when the kids go to bed.
The Old Town section of Scottsdale Arizona is unique because of the diverse types of shopping, dining, lodging and entertainment options. There is never a shortage of outside entertainment. On any given weekend you may experience a parade, festival, car show, open air concert, farmers market, art walk or block party. When you are walking the neighborhood you will be greeted by a large cowboy sign that is holding a lasso and a welcome sign. This truly does depict the diversity of this eclectic town. There are art galleries, western wear shops, fashion wear, florists, home decor and even tourist stores along the Old Town strip. No matter what you have a hankering for you will find it when it comes time to eat. Old Town has coffee and tea shops, ice cream parlors, breweries and a wide variety of both American and Mexican cuisine to calm any hungry stomach.
While perusing the street you can take in some of the local history and plan a trip to the historical Little Red Schoolhouse building which was constructed for only $4,500 in 1909. You should also make time to visit a local spa since Scottsdale holds the record for the largest number of destination spas in the United States. No matter how you decide to spend your time you will find Scottsdale Arizona has something for everyone and you will continually go back to find new hidden gems in this historic town.
Events at Old Town Scottsdale