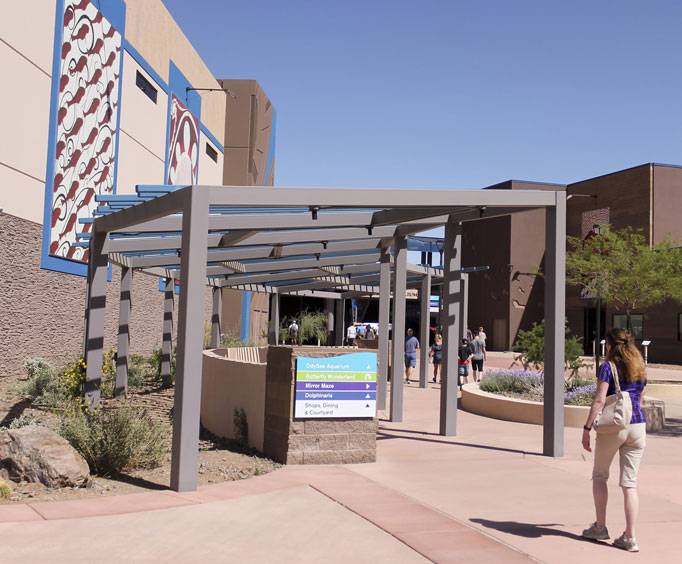 OdySea in the Desert in Scottsdale, AZ
9500 E. Via de Ventura
If a person is looking for a great getaway for the family, then heading to Odysea in the Desert in Scottsdale, Arizona might be the perfect spot.
It has five great attractions that the whole family will enjoy. This wonderful place of entertainment is located right at 9500 East Via De Ventura, Scottsdale Arizona.
Now what can the family expect once they get there? Well they can set up their own plans which can include the OdySea Aquarium, or maybe wandering around dinosaurs at Pangea Land of the Dinosaurs. Now if a person prefers lives animals they can go enjoy dolphins at Dolphinaris. They even have some beautiful flying creatures at Butterfly Wonderland. Now after wandering around then it is time to sit down and have a great meal and enjoy the music and etertainment at the wonderful courtyard.
All in all whether people want to play and have fun, or sit outside and enjoy some live musical entertainment this is the perfect spot for bot the old and young at heart. Not to be outdone there is plenty of great dining and shopping in the same area. This is something that no family would want to miss and if a family is traveling through Scottsdale Arizona, they want to stop relax and have some fun. The children and the parents will be glad they did and enjoy the time of their lives.
Events at OdySea in the Desert