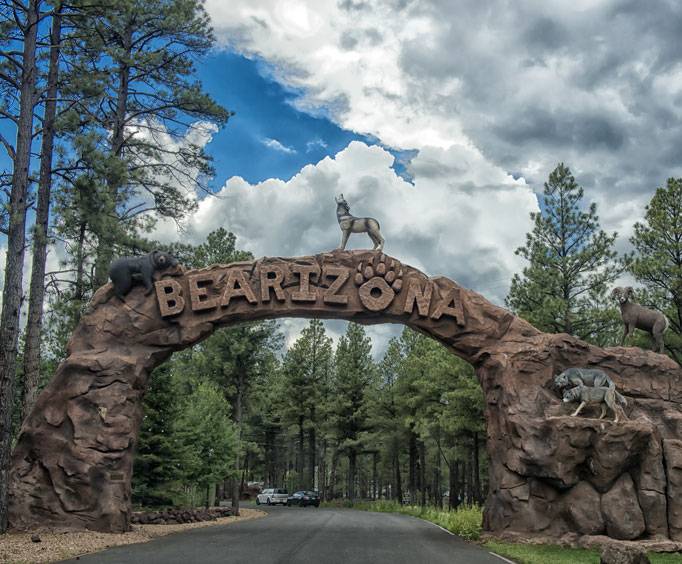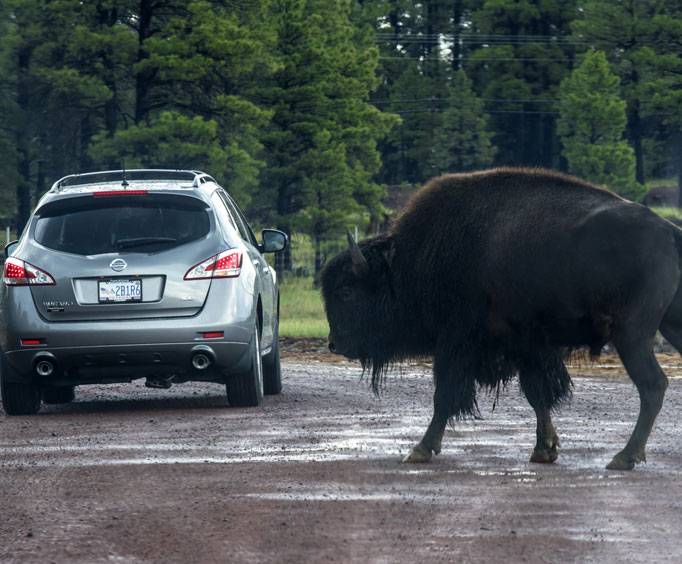 Bearizona Wildlife Park near Scottsdale, AZ
1500 E. Route 66
Guests can view bears and other wildlife at Bearizona Wildlife Park near Scottsdale, AZ. Special shows are held throughout the year for all ages to enjoy and showcase everything from birds to bears of all sizes. As guests arrive at the park, they will drive underneath a large sign that is tacked on logs as a way to introduce the world of nature.
There are several options that guests have to explore the park. One is by riding a bus. The bus takes guests to some of the most popular locations in the park to see the animals while listening to a guide give details about the habitats. Guests can also drive personal vehicles through the park on marked roads. Another option is to walk along the designated trails in the park. This option allows guests to get up close to some of the animals, but there are barriers in place to protect guests while they view bears, birds, and other species. The Birds of Prey exhibit is one that features an abundance of birds to view and learn about. Guests can take a picnic lunch or purchase items from the cafe to eat and drink. There are also souvenirs in the gift shop.
Experience wildlife at its finest at the Bearizona Wildlife Park. There are multiple ways to get through the park including walking along trails. Several hotels are in the area for guests who want to spend a few days exploring the park instead of only one.
Events at Bearizona Wildlife Park