Scottsdale Villa Mirage

7887 E Princess Blvd Scottsdale, AZ 85255
1-800-987-9852
Description
Scottsdale Villa Mirage Photos (12)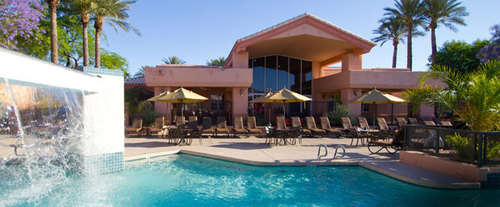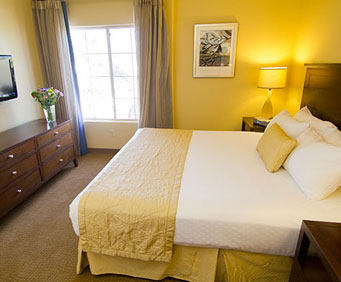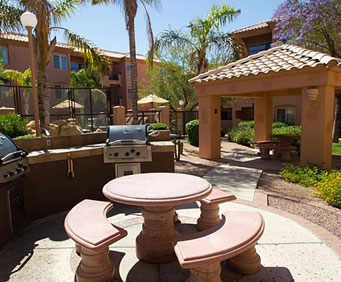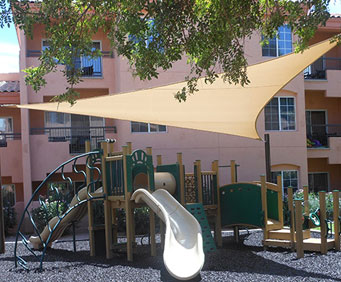 Visitors at the Scottsdale Villa Mirage hotel will undoubtedly come away impressed by the full range of amenities that they find there. There is a reason why this hotel has become one of the highest rated in the community. This hotel is conveniently located near the Greyhawk Golf Club, which is a major draw to the area. Guests will also be situated nearby the Equidome Arena. There are also restaurants and bars in the area that will help people entertained while they are here. This is one of the biggest draws for the community, which will be appealing to almost everyone.
There are some major advantages that prospective guests need to consider. If professionals want to find a place to stay, they will get support from the business center located here. There is also a fitness center and game room that will help people unwind. Guests can even book concierge service packages, which will be provided by trained staff. They understand that schedules are important for travelers, so they will do what it takes to help people get on their way. There are express check out services located at this center a well, which will be a major draw for people looking for the right hotel option.
Just about everyone will want to check out how they can book some of the exquisite rooms here. Each room has a private balcony view of the surrounding area. There are televisions set up in every room and guests will have access to internet service while they are here. People may also enjoy air conditioning and great bedding when they relax in their rooms. This will make this hotel an enjoyable stay for anyone headed here soon.
Book Now!