Hyatt Regency Scottsdale Resort And Spa
7500 East Doubletree Ranch Rd Scottsdale, AZ 85258
1-800-987-9852
Description
Hyatt Regency Scottsdale Resort And Spa Photos (12)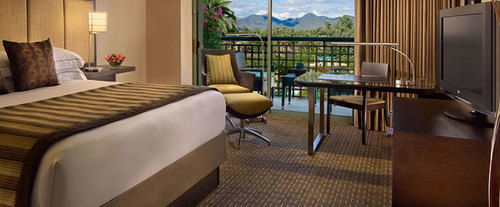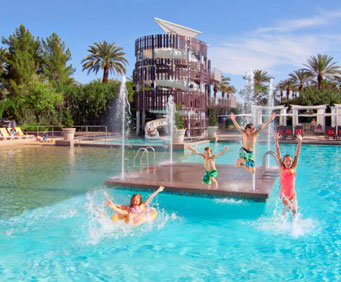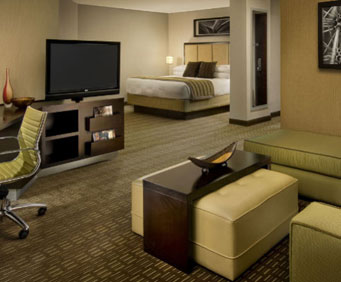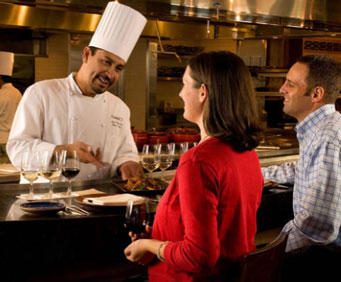 The Hyatt Regency Scottsdale Resort And Spa is conveniently located right off of Pima Freeway in the heart of Scottsdale. It offers a full service gym and guests can enjoy the resort quality pool that caters to the family. Referred to as "avania," the spa that is available will leave guests relaxed and feeling regenerated. The spa and hotel also offer the following pastimes.
- Golf Hyatt
- Tennis
- Biking and Running Trails
- Native American Dancing Demonstrations
- Gondola Boat Rides
- Lost Dutchman's Playground
- Family Activities
- Camp Hyatt
- Cabanas
The luxury of the spa doesn't stop there. Guests can relax and cool off with a juice or bottled water from the H2O shop. Noh offers a full Japanese restaurant complete with authentic sushi chefs. Wine Spectacular awarded the Alto Ristorante E Bar the award of excellence for 2013. There, guests can enjoy a five star dinner in a luxurious setting. Not to be forgotten, there is a gourmet-class southwestern bistro where the local favorites of the region can be sampled. Events can be arranged in this little piece of paradise where the desert is transformed into an oasis of relaxation.
It offers all of the amenities as well that guests need for rooms to feel like homes-away-from-home. The rooms have flat panel televisions with full cable and movies. Pay-per-view can be ordered as well on demand for a nominal fee that can be charged to the room. There is even a hypo-allergenic room that can be reserved for those guests with special allergy needs. Coffee-makers, irons and ironing boards can be found, as well as in hotel laundry services and even baby supplies. In short, it is a little piece of paradise in the desert.
Book Now!