Hampton Inn Phoenix/Scottsdale @ Shea Blvd.
10101 N. Scottsdale Road Scottsdale, AZ 85253 |
1-800-987-9852

Hampton Inn is a cozy hotel located just off of Shea Boulevard.
Details

Free Wi-Fi

Complimentary Continental Breakfast

Free Parking

Hot Tub

Outdoor Heated Pool

Microwaves & Refrigerators In All Rooms

Transportation within 5 miles of hotel.
Check in: 3:00 PM Check out: 12:00 PM
Rating:
AMENITIES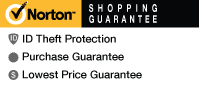 Description
... in Scottsdale, AZ, conveniently situated near Gainey Ranch Golf Club. Hampton Inn invites guests to take an invigorating dip in our on-site swimming pool. As an added bonus, Hampton Inn offers guests access to a modern fitness center, and the hotel provides guests with a complimentary breakfast bar each morning. Located just north of downtown Scottsdale, AZ, Hampton Inn gives guests easy access to activities in Scottsdale and neighboring Phoenix, AZ.
At Hampton Inn, you can wake up feeling refreshed and relaxed from a peaceful night of sleep on one of our luxurious Hampton beds. Before heading to the lobby for a free hot breakfast, you can clear the fog by brewing a deliciously aromatic cup of coffee from the comfort of your suite. Later, you can catch up on the news of the day with our large 32" flat-panel televisions. After breakfast, you can curl back under the cover and use our lap desk to surf the web and plan your adventures. At the end of the day, you can massage away any aches and pains by taking a shower with our revitalizing WaterPik showerheads.
At Hampton Inn, every room comes equipped with high-speed Internet access, flat-panel television with cable service, coffee maker, iron and ironing board, and room service. Additionally, refrigerators and microwave ovens are available in Hampton Inn's guest rooms. For dining, guests can find Houston's, PF Changs, Romano's Macaroni Grill, Outback Steakhouse, and Macayo located nearby the hotel. For entertainment, Jobing.com Arena is home to the Phoenix Coyotes of the NHL and is just a short drive from the hotel.
SCOTTSDALE
SHOWS & ACTIVITIES
MOST POPULAR THINGS TO DO
IN SCOTTSDALE ARIZONA