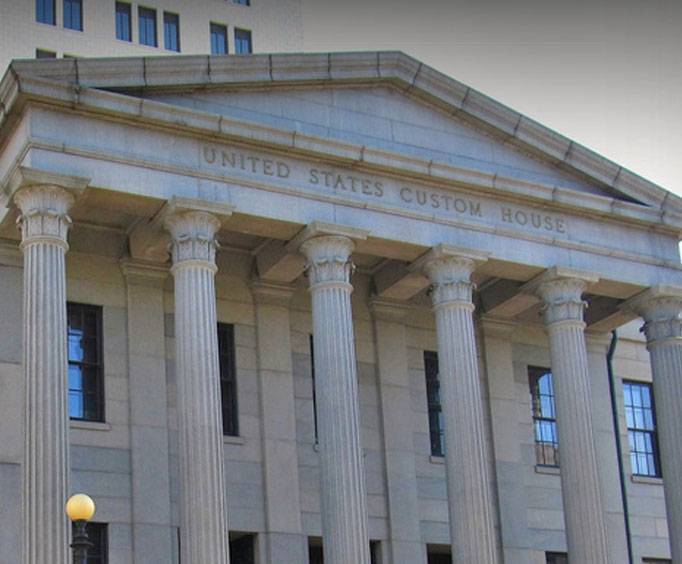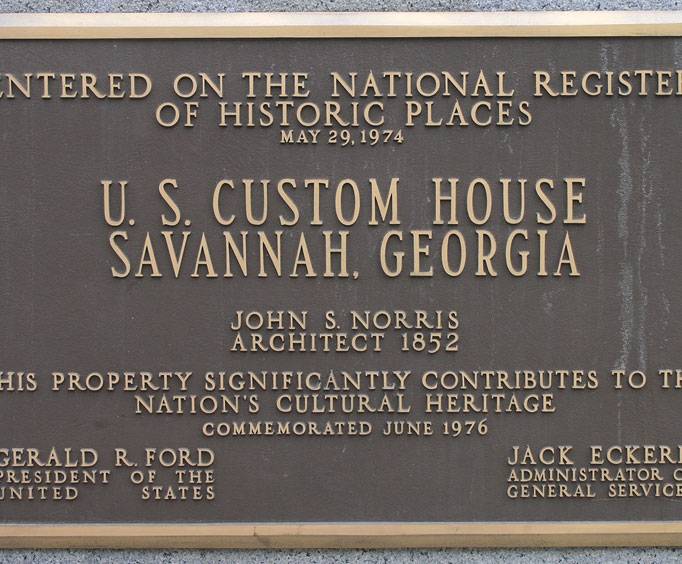 United States Customs House in Savannah, GA
1-3 East Bay Street Savannah, GA 31401
The United States Customs House in Savannah, GA, located on 1-3 East Bay street, has a unique history dating back to 1789. When it was originally built in 1789, it was for the purpose of collecting taxes from imported and exported goods.
This particular historical landmark is the oldest federal agency in the United States, especially because of its architecture. The architecture of the Customs House was built to withstand any fire damage. Built by John Norris, the Customs House, made entirely of stone, was designed to be fireproof.
One of the more notable things that occurred at this Customs House was the trial of the yacht "Wanderer" in 1860 - the final court case that involved the importation of slaves. Furthermore, in 1864 General William T. Sherman occupied the Customs House and returned the building to the Union. These significant events are some of the more historical facts of the Customs House that represent why this landmark needs to continue to be remembered in history.
The U.S. Customs House in Savannah, GA should continue to be remembered for its enriching history. As a historical landmark, it presents valuable history of the slave trade, the civil war, and famous court trials. These things are part of understanding the history of Savannah, GA. Nearby this building are other fun activities such as Skidaway Island Skate Park, River Street, and Georgia State Railway Museum.